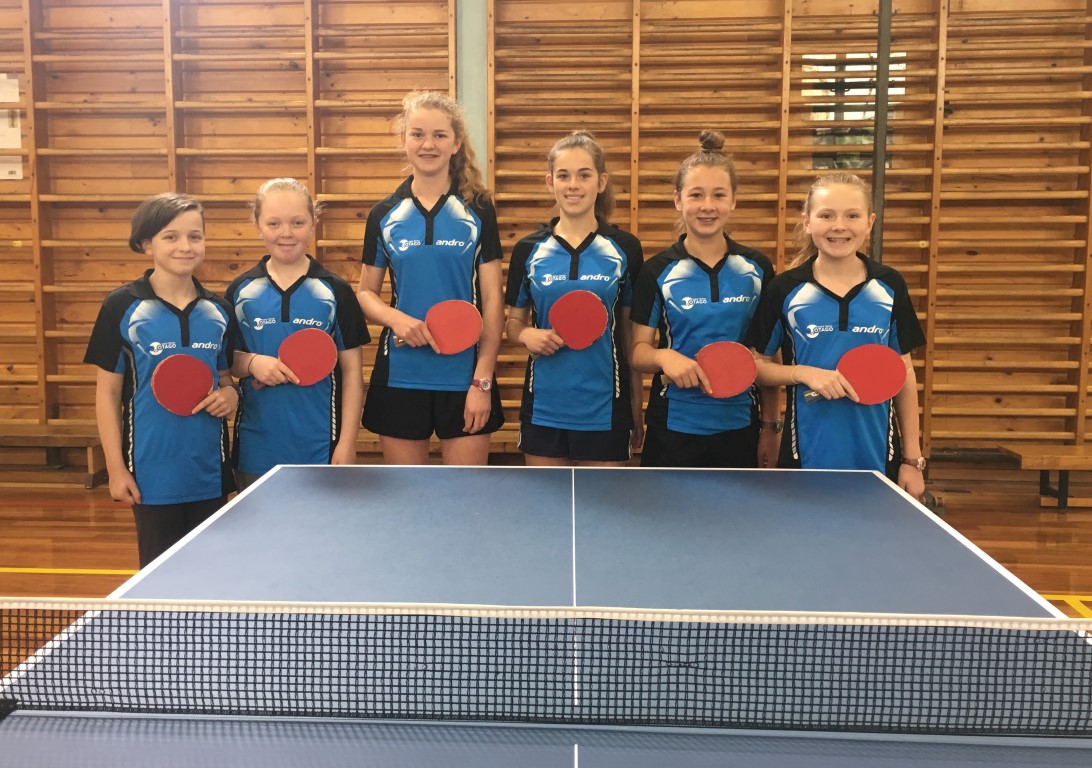 Six Otago table tennis junior players have been selected in national squads for 2018.
Four girls - Ruby Anderson, Molly Newell, Jessica Power and Annabel Kelly - are in the National Cadet U15 girls squad, while Babet Doherty and Hazel McCabe have been selected in the National Hopes U12 girls squad.
The National squads are limited to the top ten eligible players in each category. For Anderson and Newell this will be their third year in national squads, however it is a new and exciting challenge for the remaining four girls.
These players will travel to Christchurch in late January to participate in a three day training camp and then compete for places in traveling teams to represent New Zealand.
In addition to these six players Otago has another twelve players that have been selected in South Island squads.
Full list of Otago players in the Regional Squads for 2018 are:-
Men - Tom Henderson 
Women - Kaitlin Perry 
U18 Boys – Rhys Dunbar & Charlie Grey
U18 Girls – Jasmine Ngatae & Emma Dingley-Crawford
U15 Boys – Isaac Hobbs, Oscar Grey, Alex Clarkson & Sunny McCabe
U15 Girls – Ruby Anderson, Molly Newell, Jessica Power & Paige Patrick
U12 Boys - Tyler McCleery
U12 Girls – Babet Doherty & Hazel McCabe.
The South Island Squads have their camp prior to the Otago Open in July next year.
The investment the Otago Table Tennis Association has put into coaching programs in recent years is certainly paying dividends.
 - Debs King-Newell