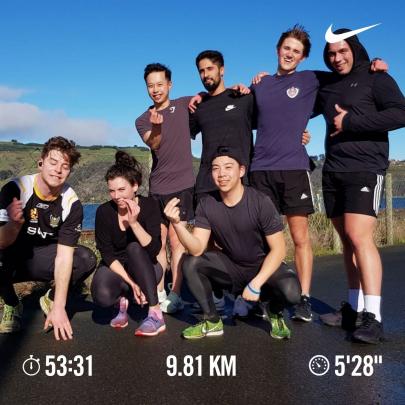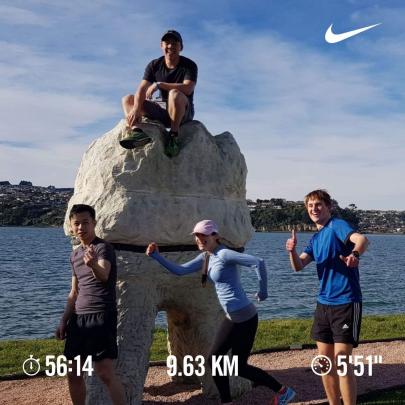 Dentists get a bad reputation but Team Run with Heart is trying to change all that.
38 students, staff, and faculty from the Otago School of Dentistry have teamed up with Dunedin dentist Jacob Grieve and his Knox and Pitt Street Lumino clinics to fundraise for community health by running the 2018 Dunedin Marathon!
"None of us had entered the 2018 marathon before we decided to run for charity as a team this year. Last year several of us had run for UNICEF's Syrian Children in Crisis but this year we've really built a cohesive team focused on health in NZ, " said Jamie Marra. The team rallied friends and family to donate, held bake sales, held university fitness class fundraisers, and hosted an interfaculty football match to raise funds. They even had the support of local businesses like Hot Yoga Dunedin.
Because the team is so large, they split into 4 sub-teams each running for a different local health organization:
Ashley Howse and her sub-team know firsthand the struggles endured by individuals with diabetes. They are running for Diabetes Youth NZ, a foundation that educates those affected by Type I Diabetes to make them confident in their ability to manage this lifelong chronic disease. Treatment is not entirely funded in NZ and this foundation also helps to make equipment, treatment, and funding for patients more accessible.
Patrick Soon had a beautiful baby girl this April with a congenital heart defect – a born fighter like all the Heart Kids and their awe-inspiring families and medical teams. The Heart Kids charity provides lifelong practical support to nearly 10,000 affected families in NZ and Patrick's sub-team is training hard for this cause.
William Wallace and his sub-team are running the Dunedin Marathon for Life Matters for the second time. Everyone faces mental health challenges at various points and Life Matters provides suicide prevention, awareness campaigns, and support for those who have lost loved ones to suicide. 12 people in NZ die per week from suicide and this is a community issue our whole team feels strongly compelled to help change.
Imelda Wilkes and her sub-team are running for the stroke foundation thanks to the fantastic work they do for the families and sufferers of stroke. Her family was extremely grateful for the support they received when one of their own suffered a second stroke earlier this year.
"Each of us has someone special- family, friend, or patient- that suffers from a community health issue and really helps keep us going and training hard," explained Marra. "All of us have also found the camaraderie we've built through our group training sessions to really help motivate and keep each other on track!"
Cheer them on this Sunday, 9 September and help support their cause here:
https://dunedinmarathon18.everydayhero.com/nz/team-run-with-heart
 - Jamie Marra