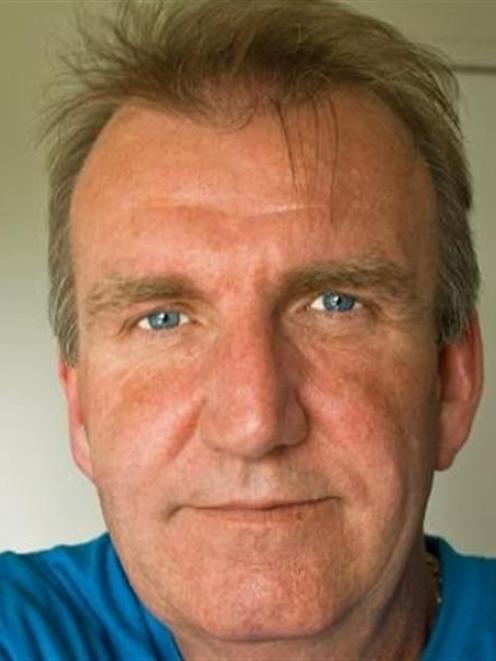 The contentious issues of protection orders and access of information are again under the spotlight this week, following further revelations regarding the man who shot dead his two children in Ravensbourne in January.
Edward Livingstone killed Bradley (9) and Ellen (6) at their mother's home before killing himself. Livingstone had a protection order against him by his estranged wife Katharine Webb, the children's mother, who managed to escape from the house on the day of the shootings. The protection order also applied to the children.
Shortly after the killings, it was revealed Livingstone had breached the protection order three months earlier. He was discharged without conviction for the breach, Judge Stephen Coyle saying the consequence of him possibly losing his job at the Otago Corrections Facility was ''out of proportion to the gravity of [the] offending''. His lack of previous convictions was among other factors taken into account by the judge, although there had been a previous breach of the protection order.
Police prosecutor Katherine Saxton had opposed the discharge without conviction, telling the court a mistake had been made over that breach, when Livingstone was granted diversion, meaning he escaped without conviction. It was subsequently confirmed by police that diversion should not have been considered, let alone granted, as the scheme prohibits it for breaches of court orders, which are viewed as serious incidents.
It was this week revealed Livingstone did have a previous conviction - for arson in Sydney, after trying to burn down his then-girlfriend's house 30 years ago when she broke up with him. He assaulted a flatmate during the same incident and ripped the phone from his girlfriend's hands to prevent her calling police. He was put on a $500 good behaviour bond for the offences.
What has emerged as an arguable ''pattern'' of behaviour - albeit some of it historic - would surely have raised alarm bells if its full extent was known to police and the judiciary at every stage of their dealings with and decision-making about Livingstone.
The full facts are not yet known and results of a police investigation into the case - and the coroner's report - have not been released. However, it is already evident there are questions to answer around the granting of the diversion, and the impact the lack of conviction had on the discharge without conviction.
There have been several similar tragic cases involving protection order breaches in recent years, and the killing of Christchurch school girl Jade Bayliss by a man who had a murder conviction in Australia also highlighted issues with information access between the two countries. University of Otago Law Faculty dean Prof Mark Henaghan said this week judges sometimes faced the ''totally unfair'' situation of having to decide on matters involving protections because they did not have full access to Australian criminal records. Access to such data, with appropriate privacy safeguards, between the two countries was vital, he said.
Justice Minister Judith Collins said a memorandum of understanding between the countries had been signed. She said information sharing would be better, although not foolproof, but she believed it would not have affected the Livingstone case as his conviction was historic and would have been covered by clean slate legislation.
Statistics vary, but show between a third and a half of murders in New Zealand are family violence related. A Family Violence Death Review Committee report last year, which analysed 72 deaths from 2009-2011, found all were preventable. Studies have also shown women are at the most risk of violence and homicide by a partner when trying to leave an abusive relationship - a time when protection orders are often used.
It would seem of paramount importance that issues around domestic abuse and murder are addressed. As part of that, the use of protection orders, their effectiveness and enforcement, should be examined, and more work done on inter-agency and transtasman information sharing. Lessons must be learned and changes made where necessary. That legacy is the very least owed to victims and their families, and is vital to ensure protection orders mean just that.