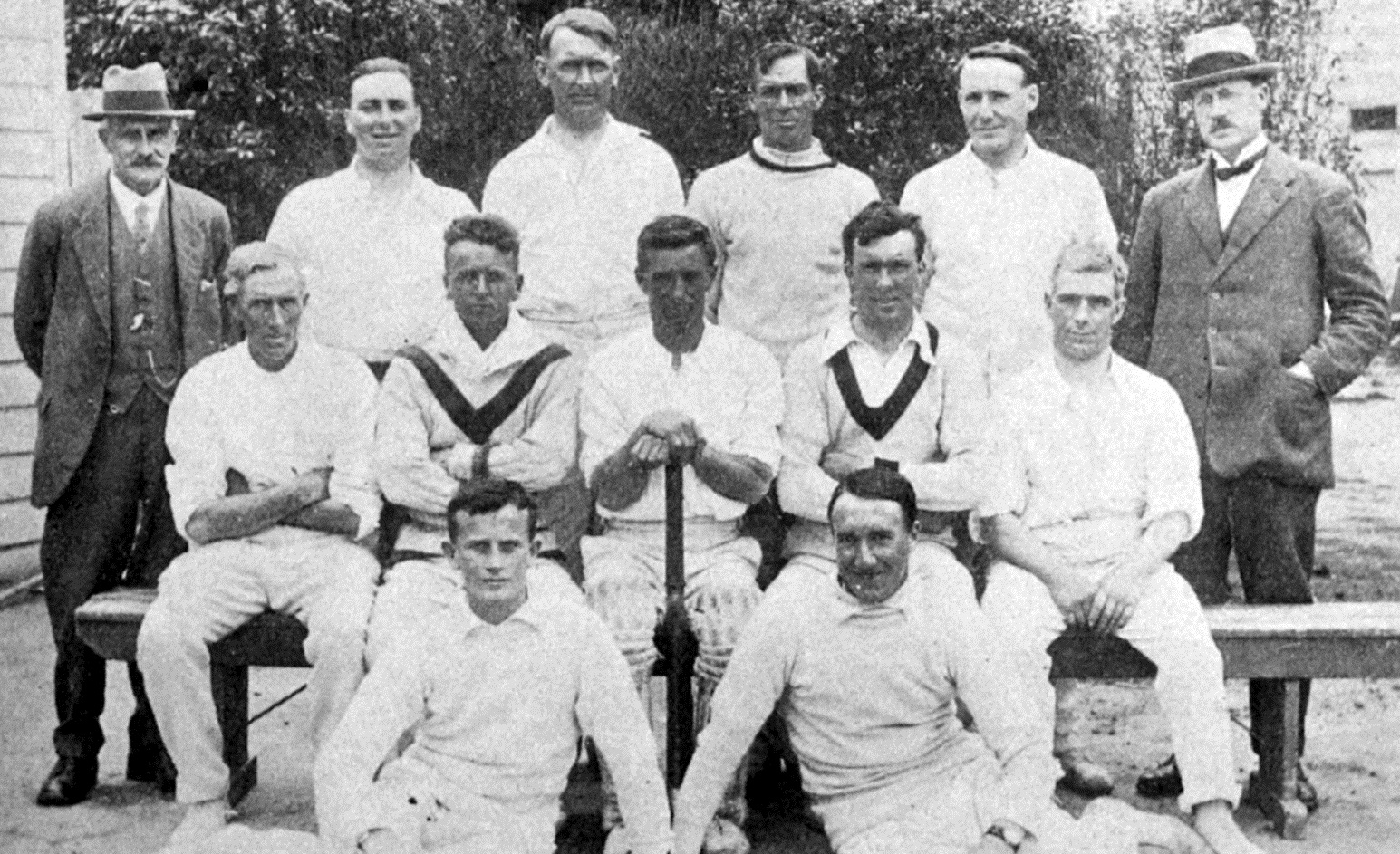 The cricket matches in connection with Country Week were continued at Carisbrook yesterday, when North Otago met South Otago and Tapanui met Central Otago.
North Otago secured a meritorious win against South Otago.
South Otago went in first, but their batsmen could not make much headway against the bowling of Hargreaves, who got six wickets for 47 runs.
Hargreaves was a member of the New Zealand teachers' team which visited New South Wales last year.
A good first wicket stand by W. Uttleyand Jacobs put North Otago in a good position, but the next few batsmen failed badly, and South Otago looked to have a chance of winning.
The tail, however, wagged to some purpose, and North Otago won by 59 on the first innings.
Illicit alcohol deaths
The liquor question in America, according to Mr Walter Hill who has just returned to Christchurch, presents the problem to the visitor of how the prohibition law ever came to be carried (says the Lyttelton Times).
He states that while convictions for drunkenness have decreased, the deaths due to drinking illicitly manufactured alcohol have been startling.
These illicit stills are most numerous in New York, where whiskey can be purchased easily but at 5 shillings a nip. "I didn't buy any," he told the members of the drainage board last night.
Reception for South Africans
The visiting South African athletic team were attended a civic reception at the Town Hall at noon yesterday, when there was a large attendance of officials of the various sports bodies in the city, and others interested in athletics generally.
The Mayor (Mr J. S. Douglas) in his opening remarks said during the past 15 years the citizens of the dominion had taken a great deal of interest in athletics, but now the public did not give the support which it had done in previous years.
He felt confident that the visit of the Springbok athletes would revive that interest and the grand spirit of athletics.
Dr Harrison, the president of the Otago centre of the New Zealand Amateur Athletic Association, also extended a welcome to the visitors.
He stated that amateur sport had languished in Dunedin of late.
In fact, it was nearly dead.
The visit of such a team of athletes would undoubtedly stimulate increased interest among the runners of the dominion.
Mr J.G. Emery, the manager of the team, said his athletes had come to New Zealand and Australia not alone for the purpose of winning, but to foster athletic sports and cycling.
The NZAAA had looked after them well.
It was of no consequence if they won or lost, or if the honours were even.
They would be able to say on their return that the New Zealanders were good sports.

— ODT, 20.2.1922.