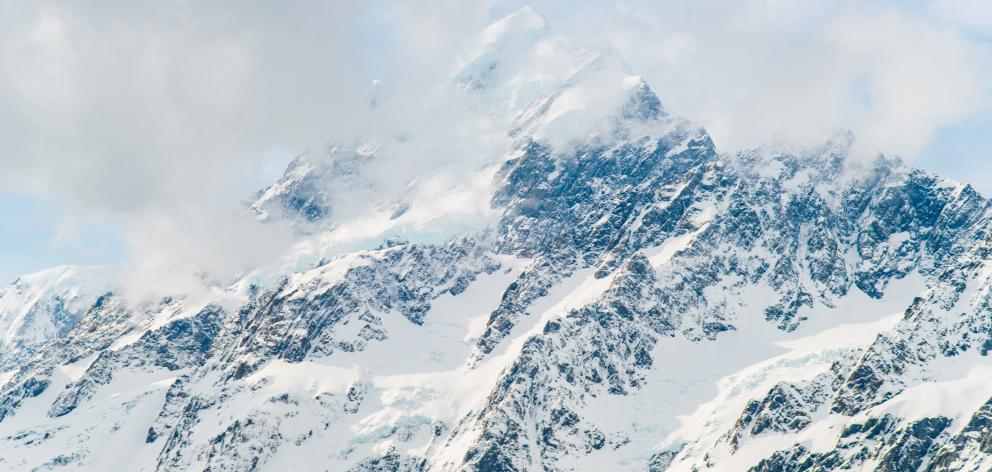 Listen up back-country skiers, trampers, mountaineers, hunters and tourists - the avalanche risk is about to rise, and stormy conditions will bring heavy rain, strong winds, slips and the chance of rockfalls to parts of the South this weekend.
The MetService says higher parts of the mountains from Mt Cook to Fiordland were likely to get 3m of snow, as a frontal system begins moving slowly up the country on Saturday.
The Milford Road (SH94) was closed on Saturday morning due to the risk of an avalanche after heavy and warm rain. It reopened about 1pm after checks.
The Milford Road Alliance advised that motorists should not stop in signposted avalanche areas and they should follow road-crew directions. Rain was forecast for Sunday and snow was likely from Monday until Wednesday.
The bad weather has caused big slips in Queenstown, closing the Glenorchy Road on Saturday. Coronet Peak skifield was also closed in the morning.
In Dunedin, strong winds forced a couple of flights to be cancelled on Saturday morning. Dunedin Airport advised passengers to keep an eye on airline websites for up-to-date information.
In Central Otago, strong winds overnight downed trees on Cemetery Rd in Naesby. It was too unsafe for workers to continue clearing them on Saturday and the road would not reopen until Monday afternoon, the district council said.
Mount Buster Road (the section between Dansey's Pass Road and Little Kyeburn Road) is also closed on Saturday due to fallen trees. 
The primary avalanche concern in the South Island was prolonged heavy rain, which would fall as snow in higher areas at first but would lower heading into Sunday and Monday.
New Zealand Mountain Safety Council spokesman Nick Kingstone said the rain was likely to change the snow pack "quite dramatically" and the conditions would heighten the risk of avalanches, making large areas of the South Island back country very dangerous to travel in.
Wanaka search and rescue co-ordinator Phil Vink told the Otago Daily Times on Friday the warning applied particularly to back-country skiers who "went off the back of skifields".
But even trampers on tracks on the valley floors of the Mt Aspiring National Park and elsewhere could encounter avalanches.
Avalanche forecaster Trev Streat said the snow could lead to large "storm slab" avalanches reaching valley floors, and they could release without warning.
Skiers were warned to stay within ski area boundaries where snow safety teams managed the terrain.
Mr Kingstone said the storm would begin "somewhere around Fiordland and then slowly roll up the country".
"The message is really, for people to postpone any back-country travel for the next 48 hours, but if you are going into those regions make sure you check the avalanche advisories very carefully."
The Remarkables and Coronet Peak were expected to bear the brunt of the bad weather with a front - preceded by gale northwesterlies and heavy rain this weekend. Heavy rain and gales expected at Whakapapa and Turoa in the North Island for most of next week.
Heavy rain, rockfall warnings
In Queenstown, heavy rain continued on Saturday morning and Glenorchy Road was closed due to three big slips.
The Coronet Peak skifield was also closed for the day, including Night Ski, due to high winds and heavy overnight rain. However, The Remarkables remained open.
The Queenstown Lakes District Council warned the heavy rain, combined with milder temperatures and strong winds, was the perfect recipe for rock falls - especially on the Lindis Pass (State Highway 8), the Crown Range Road linking Queenstown and Wanaka, and through the Kawarau Gorge and between Frankton and Kingston.
A big boulder was spotted on the Crown Range on Friday night before the worst of the rain had come through.
Heavy rain warnings were in place in the Westland ranges between Otira and the glaciers, Canterbury headwaters and south of Arthurs Pass and Westland south of the glaciers. There is also one over the headwaters of the Otago lakes and rivers and Fiordland.
Strong wind warning
A strong wind warning has been issued for parts of Otago and Canterbury. 
The New Zealand Transport Agency advised extra care was needed when travelling on State Highway 87  Kyeburn to Mosgiel and State Highway 85 Palmerston to Kyeburn, particularly for those travelling in high-sided vehicles.
Strong winds had also been recorded in Middlemarch from early on Saturday morning.
In the Canterbury high country region, gale north-westerlies were expected to reach gusts of up to 140km/h on Saturday. Authorities advised people in those areas to regularly check forecasts in case those warnings continue through to Sunday.
- additional reporting Daisy Hudson, ODT online, NZ Herald