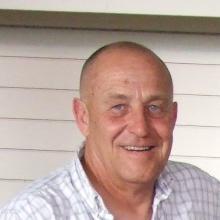 The Senior Blossom Festival Queen event at this year's Alexandra Blossom Festival has been cancelled because of a lack of entries, but organisers are hoping the event can be reinstated next year.
Festival organiser Martin McPherson said the event was cancelled after only three entries were received.
Usually, about six are needed to run the event, which was also almost cancelled the last two years because of insufficient entries.
Mr McPherson said the three women who had entered would still be hosted by the festival committee and appear on the Contact float in the Saturday procession, as the winning queen and runner-up usually did.
It was hoped the event could be reinstated next year, in continued acknowledgement of the contribution ``women of their era'' had made to the festival, Mr McPherson said.
"How many millions of paper flowers have been made by that generation, when you think back to when we used to have 35 or 40 floats going down the street.''