Running up and down 11 flights of stairs with 25kg of firefighting equipment strapped to your back is not everyone's idea of fun.
But for a trio Clyde volunteer firefighters - plus a ring-in, Central Otago Mayor Tim Cadogan - it is just another Thursday night.
The group has taken to training at the Clyde Dam as they prepare to tackle the Firefighter Sky Tower Challenge on August 20.
The seasoned firefighters and challenge veterans know it is a hard slog to the top of the tower, but the cause keeps drawing them back.
An annual fundraiser for Leukaemia and Blood Cancer New Zealand, the challenge has firefighters from throughout the country climb the stairs of the Sky Tower in Auckland - an 328m structure - all while wearing full firefighting kit.
Clyde Volunteer Fire Brigade station officer Tim Paulin is gearing up for his fourth challenge.
A lot of people were affected by leukaemia and blood cancer each year, and funds raised went towards treatment and recovery, he said.
''We've all been doing it for a number of years - it's good to get together and try and get fit and it's for a good cause.
''The event itself is extremely hard. You probably wish you don't want to do it ever again but it's a good thing to do,'' he said.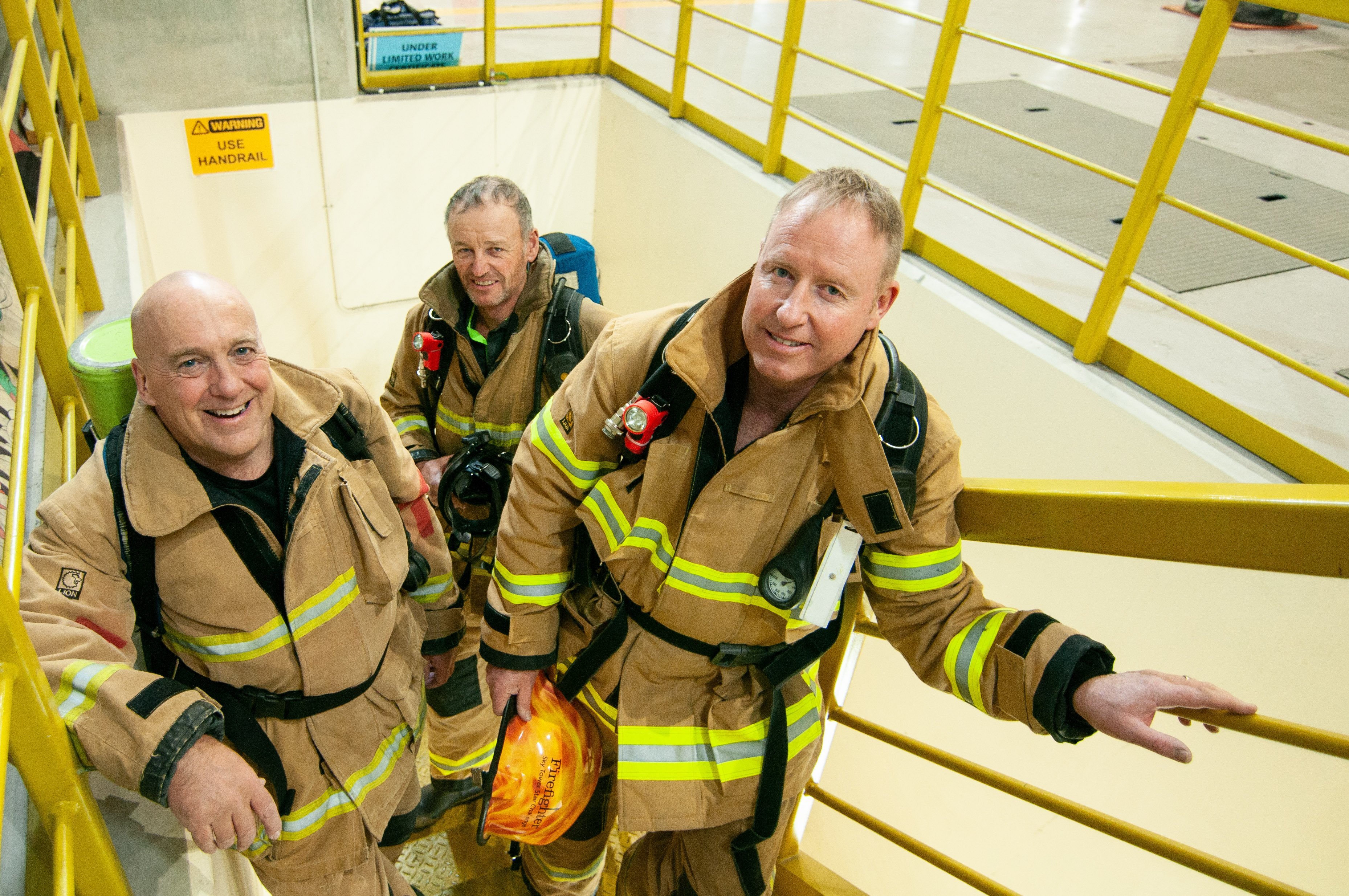 Training at the Clyde Dam - climbing up and down 159 steps eight times - was good preparation, he said.
''If we can do eight up and down we're pretty happy. Sometimes it's only six or seven [times], but eight's our goal - it's pretty close to the equivalent of the Sky Tower.''
Seven-time veteran Barry Nevill said he first took part in the challenge because of the cause it supported but had found he benefited from it also.
''I started because we all know someone who is affected by cancer - and keeping my own core skills up for firefighting doing this is great.
He enjoyed ''the camaraderie with the guys''.
Mr Cadogan was invited to take part in the challenge after watching the region's firefighters take on the Sky Tower while on a visit to Auckland.
It was a case of third time lucky after his first two attempts to climb the Sky Tower were halted by the national lockdown in 2020 and his own cancer battle last year.
''It's been a real privilege to train with the guys and to be able to use [the Clyde Dam] - not many small towns have access to this number of steps,'' he said.
''We don't have a seven-storey building but we have a seven-storey dam.''