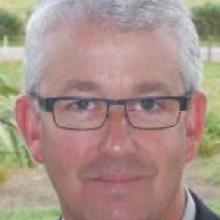 Timberlands West Coast chief executive Phil Melhopt, of Greymouth, has been named chief executive of the Central Otago District Council. 
Mr Melhopt (43) will take up the role on May 1, replacing John Cooney.
Central Otago Mayor Malcolm Macpherson said the council held an emergency meeting earlier this week to confirm the appointment. It had employed a recruitment company to handle the job applications. About 40 were received. That number was whittled down to 10 and four people were interviewed last week.
"The decision fell out reasonably quickly and we're confident that Phil brings a range of skills and experience to his new role that fit well with the council's future directions," Dr Macpherson said.
The council was looking forward to working with Mr Melhopt during what might be a "particularly challenging" few years, he said.
Mr Melhopt has spent the past three years as chief executive for Timberlands, a state-owned company. The Government decided a year ago to axe the forestry company and transfer its assets to Crown Forestry. Mr Melhopt's job there will cease to exist at the end of March.
His time with the company was a good learning experience, he said.
"It's been a tough road for Timberlands but being in an organisation that's going through a crisis has been a good learning experience."
Before that, he spent 11 years working for the DB group, and was Otago area sales manager for DB Breweries and then South Island sales manager for Corbans Wines.
He is excited about taking up the new job, moving to Central Otago with his partner and two young children.
He is familiar with the area.
"I lived in Queenstown for four years as a teenager and later on, when I worked for DB, I covered Central Otago. I've spent a lot of time hunting and fishing in the district and tramping the hills."
Dr Macpherson said he hoped Mr Cooney would continue with the council, in some role. At present, he was leading the systems-thinking programme being implemented in various departments of the council, aimed at streamlining customer service and reducing waste.
"I expect John to have a continuous role at the council, but that will be up to him and the new chief executive," Dr Macpherson said.