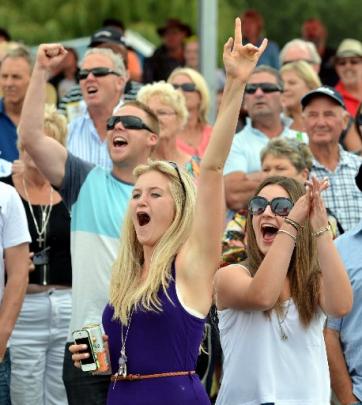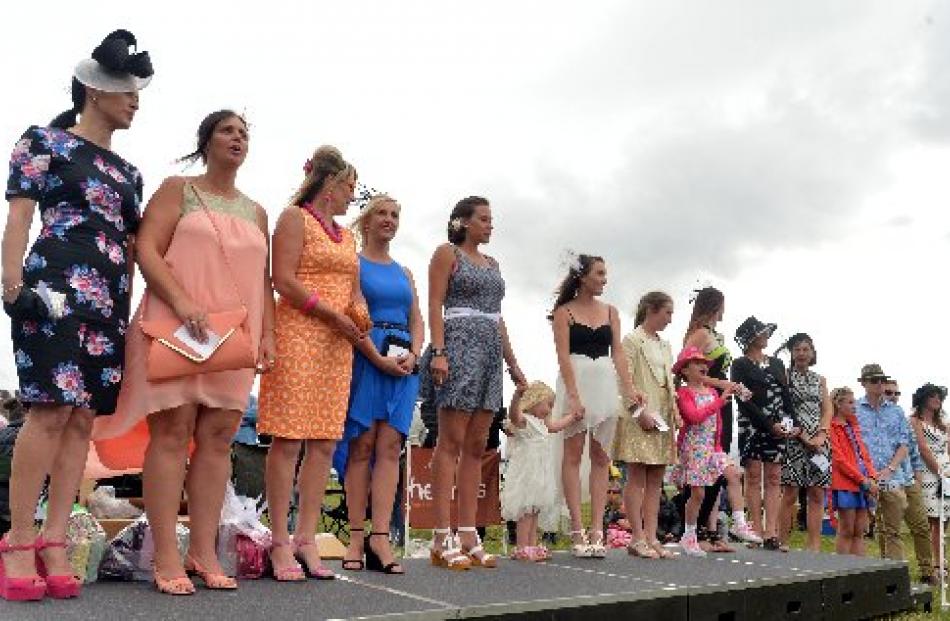 An on-sale polka dot Max dress and a hat borrowed from her mother was what it took for 24-year-old lifeguard Michaela Smith, of Alexandra, to win the Fashions on the Field competition at the Central Otago Trotting Club's annual meeting at Omakau yesterday.
The first-time fashion competition entrant took part only because her friend did not think she had it in her, she said.
''My friend usually enters but she's working and she thought I wouldn't do it, so I had to prove her wrong.''
She was ''overwhelmed'' with the win, which netted her more than $1500 in prizes.
Second-placed Angela Lacey, of Alexandra, and third-placed Sharon Cunningham, of Waikouaiti, took home $400 and $250 vouchers respectively.
Bright colours, black and white patterns and sky-high heels were popular among the 17 entrants but it was not just the outfits they were judged on.
Judges Jenny Harley, of Mosgiel, and Kirstin Scully and Sarah Alcock, both of Dunedin, said grooming and deportment were equally important factors to consider when choosing the winners.
Visible tattoos were a big no-no and those not wearing a hat or fascinator were marked down. Dresses that were too short, too casual or not age-appropriate were also frowned upon.
Men, ideally, should be dressed in a suit and tie, the judges said, although they admitted those criteria did not necessarily reflect the country atmosphere of the event.
Nearly 4800 people attended the races, slightly fewer than in other years but organisers put that down to variable weather in the region.
The race meet was part of the Interislander Summer Festival and the first of three trotting meetings in Central Otago over the summer holiday season. The festival continues at Roxburgh on Sunday and Cromwell on Tuesday.
The Omakau racecourse will host the Central Otago Racing Club's gallops today .