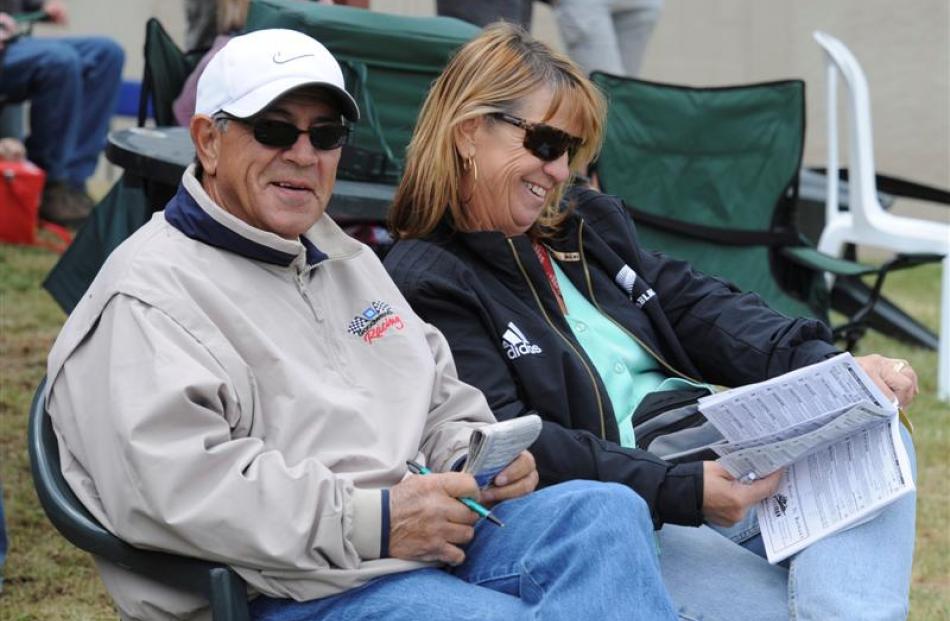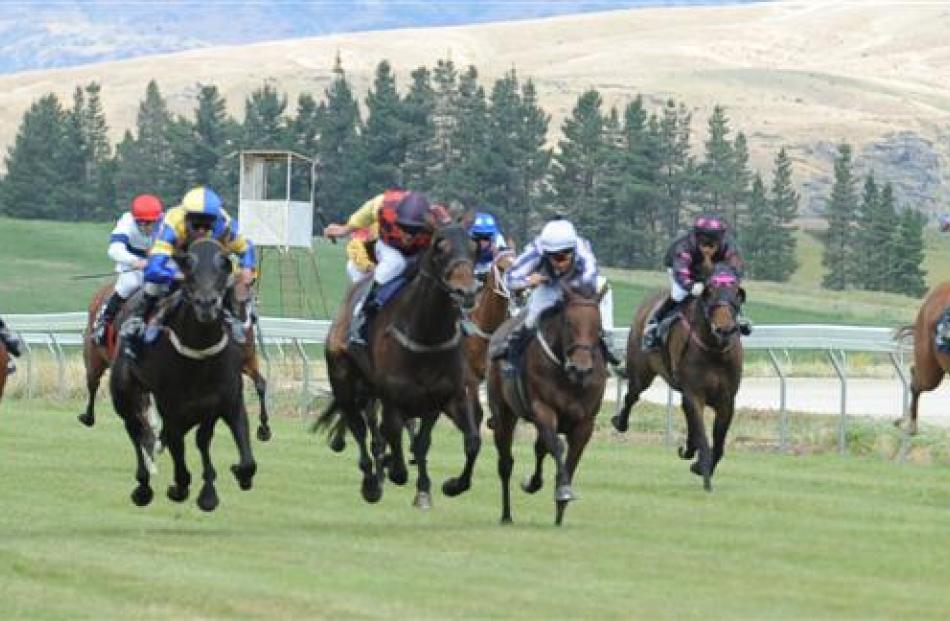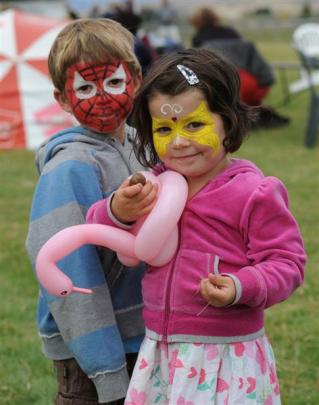 At only 22, racing commentator Tom Wood, working at the Omakau gallops yesterday, says he is the youngest in New Zealand to be in the job and about the third youngest in Australasia.
His father trains thoroughbred racehorses in Cambridge. He had grown up around the sport and for most of his life had wanted to become a racing commentator.
When he was 19 he was given the opportunity to take up a cadetship with Canterbury-based race commentator Reon Murtha, who had been in the game ''for years and years and years''.
It was not until just over a year later that Wood was given the opportunity to ''call'' his first race.
''After the first race meeting I did, Reon said to management that they may have made the wrong decision [in hiring him].''
However, that just made him more determined to succeed and ''to get my act together''.
Now, it is a full-time, year-round job.
Employed by the New Zealand Racing Board, he covers horse and dog racing throughout Canterbury, parts of Otago, the West Coast and sometimes Southland and does live broadcasts for radio and television in New Zealand and Australia.
As well as travel, his job involves a lot of study.
Not only does he have to make sure he knows how to pronounce all the names, he has to pick five potential winners for each race which are broadcast on television so he has to study the performance of the horses and check any new ones. Then, on race day he has to call eight to 10 races which can be up to four minutes long.
''Greyhounds and gallops are not too bad but harness racing is a good three to four minutes of talking.
''People say I talk fast but it's not fast. It's more just a steady tempo that people can understand and [I] gradually increase throughout the race.''
While he has not had too many problems with illness or losing his voice, when calling at the Waikouaiti races on Tuesday, he had severe hay fever.
And his advice to children wanting to get into the job when they are older: ''It's not an easy job to get into 'cause there's not a lot of openings, but if you pester a lot of people and ask how, why and when, eventually something might happen''.
Gallop South general manager Malcolm Little was ''delighted'' with the weather yesterday. Although it did rain later, most of the day was dry.
''I'm absolutely delighted after the last 48 hours [of rain] to even have a day like this ... when I looked out the window this morning I was absolutely over the moon.''
He said though it was wet underfoot at the beginning of the day, it had dried out. The track too was ''surprisingly quite good''.
He was also pleased with the number of people through the gate - 2473 by late afternoon.