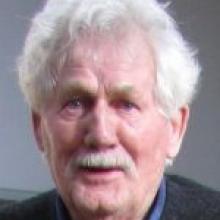 As the pipfruit industry considers its approach to the Australian market, Central Otago growers say regulation is necessary to succeed there.
Pipfruit New Zealand wants the new market to be controlled under the Horticulture Export Act 1987, which would mean exporters sharing information and meeting quality standards, and growers paying a levy for market development.
One of Central Otago's major growers, Con van der Voort, of Ettrick, said: "We are dealing with a customer that is not very favourable, so we need to be careful ... that what we send to them is of good quality."
Third-generation Cromwell grower John Webb said provided the market was entered into in a controlled way and growers sent a good product, then the Australian market would be a very good one.
"HEA (Horticultural Export Authority) is already in existence and already has a framework, so I think this is the way to go."
HEA chief executive Simon Hegarty said: "The prices the Aussie customers are prepared to pay are among the highest in the world; therefore, it doesn't pay to send lower grades of fruit."
Following a series of regional meetings to discuss the export Act and the proposed rules around quality, information sharing and market development, Pipfruit New Zealand has asked industry participants to vote on whether to take a regulated approach and export under those rules.
Voting closes at 4pm on Wednesday.
Mr Hegarty said once the rules were approved, HEA could enforce them.
"The New Zealand HEA structure requires all exporters to be licensed and for those licence holders to comply with the industry-agreed rules."
Pipfruit New Zealand board member and Ettrick apple grower Stephen Darling hoped growers would support the proposal, to get the market established. "Ultimately, I think we will get more out of the market that way," he said.
Enza Otago Regional manager Jeff McDonald said it was up to the growers to decide and he thought they would approve.
"There is still a lot of water to go under the bridge, though, which could take a few years," he said. "In respect to Central Otago, the Australian market could be great, as we already send summerfruit like cherries and apricots, so we have a good relationship with our importers."
Mr Hegarty said there was "definitely a good deal of industry support for the proposal".