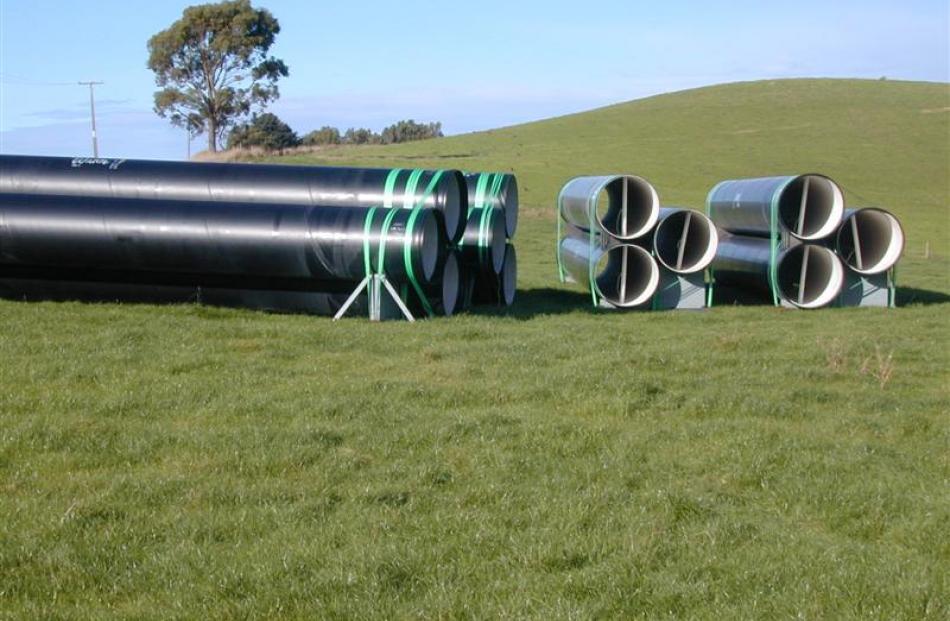 The Waitaki District Council is being urged to delay or remit rates on the infrastructure of North Otago irrigation schemes until values are sorted out.
For the first time, councils throughout New Zealand will be able to charge rates on irrigation infrastructure outside farms properties, Quotable Value now estimating capital values for the assets.
Waitaki underwent a revaluation last year and the latest included values for irrigation infrastructure - for example, the North Otago Irrigation Company's scheme had been given a rateable value of $52 million.
This means schemes can be rated, but the council would decide whether to do that or how.
As part of the council's long-term plan process, the Waitaki Irrigators' Collective (which represents both company and private irrigation schemes) has called on the council to delay or remit rates because of ''numerous issues'' around valuations.
Policy manager Elizabeth Soal said Irrigation NZ had been working with the valuer-general and Quotable Value in workshops about those issues.
Some included the correct classification of plant and machinery, earthworks, separating the irrigation scheme value from farms and what constituted an irrigation scheme.
Different methods had been used to value different schemes to such an extent valuations could not be relied on, she said.
In the meantime, irrigation schemes in the Waitaki district had filed objections to their valuations.
As a result, irrigation assets should not be rated, or should have rates remitted, until a methodology was agreed upon to ensure values were equitable.
Charging rates against irrigation schemes' infrastructures also raised issues in terms of whether rates were reasonable and benefits received.
Although changing land use, such as dryland farming to dairying, could place pressure on some council services, such as roading, this was related to the farmland rather than the actual scheme infrastructure, Ms Soal said.
North Otago Irrigation Company chief executive Robin Wells said the council should introduce a targeted activity rate with a differential significantly lower than the general rate to reflect limited benefits irrigation schemes received.