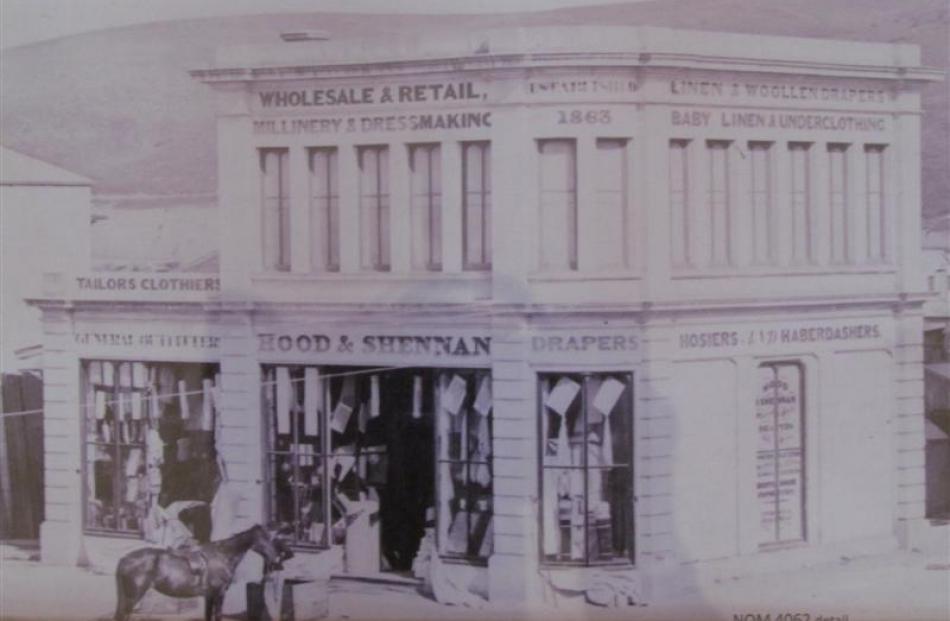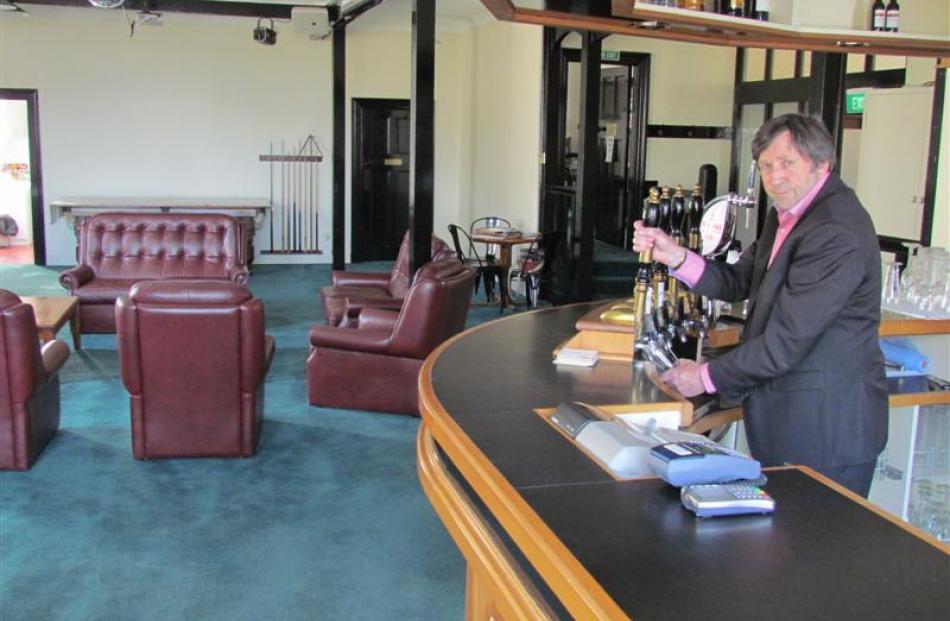 After 108 years, the club in Oamaru sometimes known in the past as ''the gentlemen's club'' is winding up. David Bruce looks at the history of the North Otago Club and finds out why it is calling time.
When North Otago went dry in June 1906 after a vote for prohibition, the North Otago Club was born and liquor was discretely served from behind a curtain in a back room.
Ironically, it is now freely available liquor, with a multitude of drinking choices in Oamaru, that has contributed to its demise.
On October 31, at 6.30pm, members will meet - possibly for the last time as a club, in its upstairs bar at the historic AMP Building on the corner of Itchen and Tees Sts - to vote on winding up the venture.
They will also determine which charity will receive the leftover funds, not a lot because of what it spent on the building in recent years and the $100,000 it paid out to a lessee when it sold it last year, president Peter Garvan said.
For Mr Garvan, things have come full circle, with four generations of his family playing major roles in the club's life from its formation to its end.
But he is proud the future of the building, both structurally and for its use, is secure.
''Personally, I'm not sad,'' he said about the club winding up.
''I'm delighted and proud at the legacy that will be left behind with the building.''
It could easily have been sold to a developer, who then turned the top storey into a ''developer's penthouse'' and offices.
Now, it will be open to the public as a restaurant, cafe, bar and functions centre.
His great-grandfather, William Gardiner, was a foundation member of the club in 1906, and in 1911 became its president for 20 years - its longest-serving president.
His grandfather, George Stringer, bought the building for his stock and station agency in 1958 from AMP and closed up the double door on its corner, which Mr Garvan reopened in a major refurbishment in 2011.
Mr Garvan's late father, Duncan Garvan, was a member.
He was also with Stringers when it sold the building to the club in 1975.
The club was formed on June 30, 1906 - the same day prohibition started in Oamaru, closing all liquor outlets and related industries from Hilderthorpe to just east of Georgetown and the south side of the Kilmog at Warrington.
During its 108-year history, the club has had its ups and downs, booming after it obtained chartered club status along with a licence when prohibition ended and liquor could again be served in Oamaru.
In 1983, there were suggestions the club was in financial difficulties and would close, but it continued on.
In 1991, members voted to allow women to join.
The club used to open from Monday to Saturday, some of its businessmen members arriving about 4pm to play indoor bowls.
In recent years, it only opened on Friday nights.
''We had fantastic facilities, but they were not being fully utilised.''
Over the past decade, Mr Garvan, along with committee members, became increasingly worried about the long-term future of the club.
''I'm actually surprised it lasted this long. If you look at Christchurch with its population, there are only two similar clubs.''
While it has about 150 members, including corporate members, he estimated about 25 were ''regulars''.
As time started to run out for the club, Mr Garvan's focus was on ensuring the building had a future.
It was attention to the future of the building that, over the past four years, led the club and its new Oamaru owners, Lynette Ainslee and Keith Broderick Stevens and Andrew Peter and Mary-claire Anderson, to spend about $400,000 on it.
Mr Garvan wanted buyers who would be sympathetic to the building, care for it and invest in it.
When he heard the two Oamaru couples were looking, he approached them.
They took a week's holiday to mull over the proposal, came back and bought it - and after almost a year have never regretted it.
Under club ownership, the building was almost fully earthquake-proofed to 85% of new building standards, work which was completed by its new owners.
The Cucina Italian restaurant now occupies the ground floor frontage on Itchen St, the Tees St shop has been redeveloped into a coffee and brunch cafe, the upstairs clubrooms remain as a function centre for special events and there are plans to open them as a bar.
On looking through the members' book from 1906 one sees many prominent North Otago names covering public service, industry, commerce, retail and farming.
Top of the list of life members is the 1920-24 New Zealand governor-general, Viscount Jellicoe, while another of interest from the early days is the Rev D. Jameson, pastor at St Luke's Church, just across the road.
---
Club history
• September 27, 1871: Building opens as stationery and fancy goods store.
• 1874: Second storey and Tees St wing added.
• 1885: AMP insurance buys and remodels building.
• June 30, 1906: Oamaru goes dry under prohibition
• June 30, 1906: North Otago Club formed in Star and Garter Hotel.
• February 14, 1915: Fire prompts move to AMP building.
• 1958: Stringer and Co buys building for $13,000.
• 1961: Prohibition ends, liquor licence granted, membership rises from 143 to 217.
• November 1961: Bar built and club renovated.
• 1975: North Otago Club buys building for $25,000.
• 1993: Women members admitted for first time.
• 1993: Suggestions club was in financial difficulties resolved.
• 2007: Planning starts for major refurbishment of exterior to return it to 1889 appearance.
• September 2013: Club sells building to Cucina 1871 to develop restaurant brunch bar and function room.
• October 31, 2014: Members to vote on winding up club and distributing surplus funds.
---