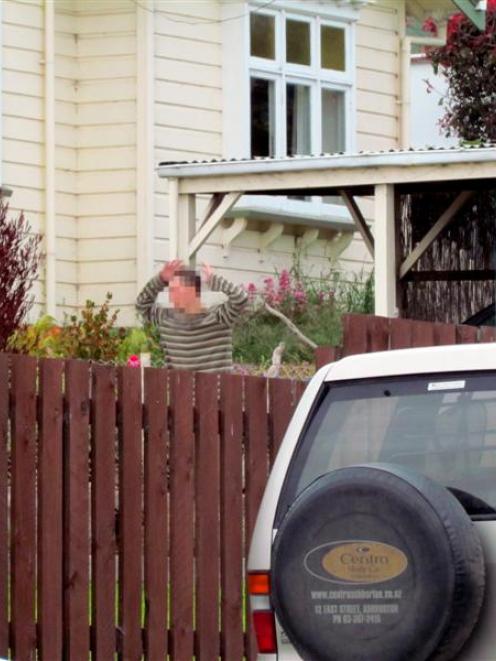 A 19-year-old Oamaru man will appear in the Dunedin District Court this morning charged with aggravated robbery in relation to the robbery at knifepoint of an Oamaru dairy last night.
Police were called at 7.30pm to the Meadowbank Dairy on the corner of State Highway 1 and Don St after a man allegedly entered the store and presented a knife at staff before leaving with stolen goods.
Sergeant Blair Wilkinson, of Oamaru, said synthetic cannabis products, including K2, were taken in the robbery.
A man was seen leaving the dairy on a bicycle and then running through property nearby.
"We received assistance from a number of members of the public in pointing out where he had travelled," Sgt Wilkinson said.
Oamaru police were backed by an officer from Hampden and a dog handler from Timaru.
About 8.15pm, the alleged offender was found hiding in a residential property "a few hundred metres" from the dairy, Sgt Wilkinson said.
The man was arrested and held in custody overnight.
Police found the knife believed to have been used in the robbery, as well as items thought to have been stolen.
Sgt Wilkinson said no-one was injured in the robbery, which police were continuing to investigate.
"The [dairy] staff were obviously disturbed by what had occurred and will be offered victim support," he said.