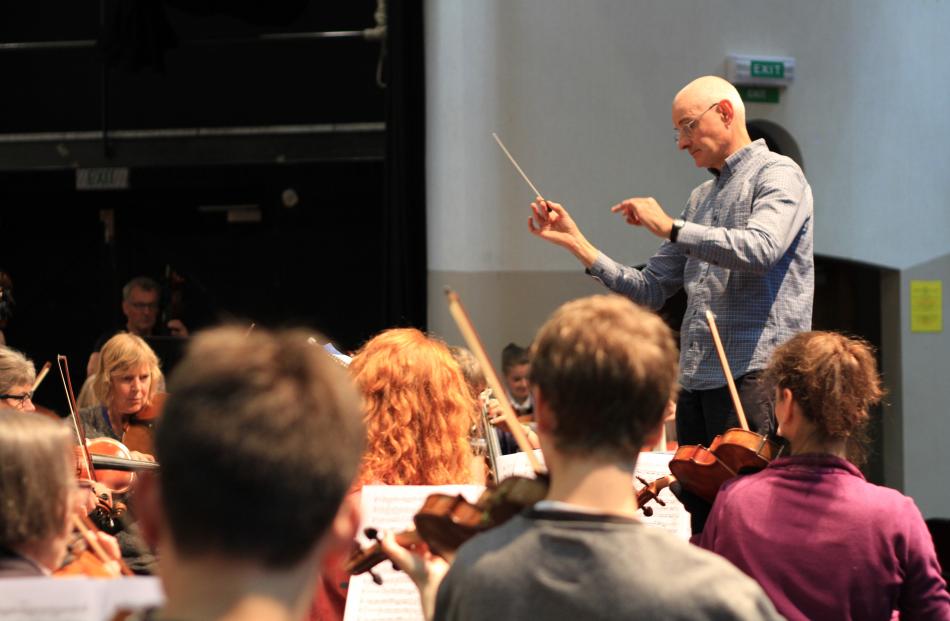 With a mere six days of rehearsals - starting yesterday - the talent at Waitaki's national music camp consistently puts together a ``wonderful concert'', Whitestone Community Arts Council spokeswoman Bronwyn Judge says.
In its 21st year, the Waitaki Summer Music Camp had a regular audience established in the district for its orchestral concert at Waitaki Boys' High School auditorium, to be held this year on Saturday, January 14, at 7.30pm.
``It's a wonderful opportunity to see young people working with very experienced people,'' Ms Judge said. ``There's actually a huge amount of talent and it always surprises me just how wonderful it sounds, because they don't have that long to practise together as a group.''
The arts council promotes the orchestral concert by the camp, run from the Oamaru high school as a midway point, of sorts, for its Dunedin and Christchurch organisers.
The intensive, yet family-oriented, nature of the camp allowed a camaraderie to be established, organiser Paul Claman said.
With participants from across New Zealand living on campus during the holidays, players gelled between the full rehearsals, tutored sessions and group sessions held throughout the week.
This year, the 65 participants, from Invercargill to Hamilton, would be joined on stage by eight tutors: Peter Adams, conductor and wind tutor; Anne Loeser, concertmaster; Sydney Manowitz, violin; Gerald Oliver, viola; Robert Ibell, cello; Ruth Brinkman, woodwind; Susan Dollin, woodwind; and Greg Hill, brass.
While it was fun for the younger players, or passionate amateurs, to rub shoulders with experienced musicians, it was fun too for the tutors to ``give back a bit''.
``They [tutors] are people at the very top of what goes on in this country,'' Mr Claman said.
``They really like to foster things going on and help the young people. And they really like to know who is coming on.''
Musicians who had played at the camp in their youth had gone on to play in the National Symphony Orchestra as well as overseas, he said.
The four-day chamber music camp ran this year from January 5 to January 8. And from yesterday the musicians would focus on a standard orchestral repertoire - ``terribly popular, big, lush, romantic stuff''.
``The audience will love it,'' Mr Claman said. ``It's not the esoteric classical nobody is going to recognise, it's all the good standard stuff that people like to hear.''