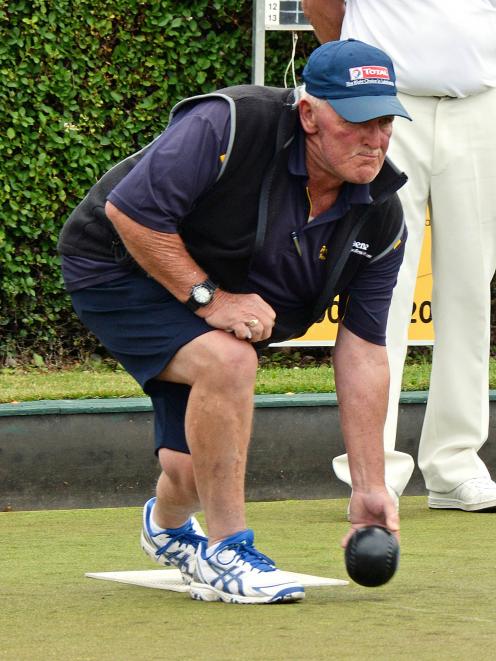 A man who died when the boat he was on capsized on the Waitaki River on Friday has been remembered as an "absolutely beautiful'' person.
The body of Russell McDonald (67), of Waitaki Bridge, was discovered near Black Point before noon on Saturday, after an extensive search of a large section of the river, which involved four boats, a helicopter and included more than a dozen people, started on Friday afternoon.
He had been fishing with two others on a jet-boat earlier that day, when they were thrown from the vessel when it overturned.
The incident, which happened about 53km northwest of Oamaru, was reported to emergency services about 2.25pm.
Sergeant Tony Woodbridge, of Oamaru, said men were plunged in to the water about 11am, but the alarm was not raised for more than three hours, as it took the two people who swam to shore some time to reach a farmhouse on foot, where they were able to contact emergency services.
Mr McDonald, a retiree and keen angler who also enjoyed lawn bowls, lived at Waitaki Kaik Reserve in Kaik Rd, north of Oamaru.
He was remembered fondly by another reserve resident who had known him for about a year.
"He was a really good guy,'' the man, who did not want to be named, said.
"He was always helpful. It was quite sad to hear.
"I still expect him to walk past with his dog ... but he is gone now.''
He said Mr McDonald helped people with odd jobs at the reserve, and had also recently helped chop firewood for a salmon hatchery fundraiser.
"He was an amazing man, really.''
Another person, who also did not want to be named, said Mr McDonald was well respected.
"He was iconic to this village. He was an absolutely beautiful man.''
A neighbour said he was "very close'' to Mr McDonald, but declined to comment further.
No-one was at his home address when the Otago Daily Times visited yesterday.
A sign on the front of the small house named it as "Lured Inn'',
Two pairs of fishing waders hung beside the front door, and flowers and baking had been placed on an armchair on the front porch.
His death has been referred to the coroner.