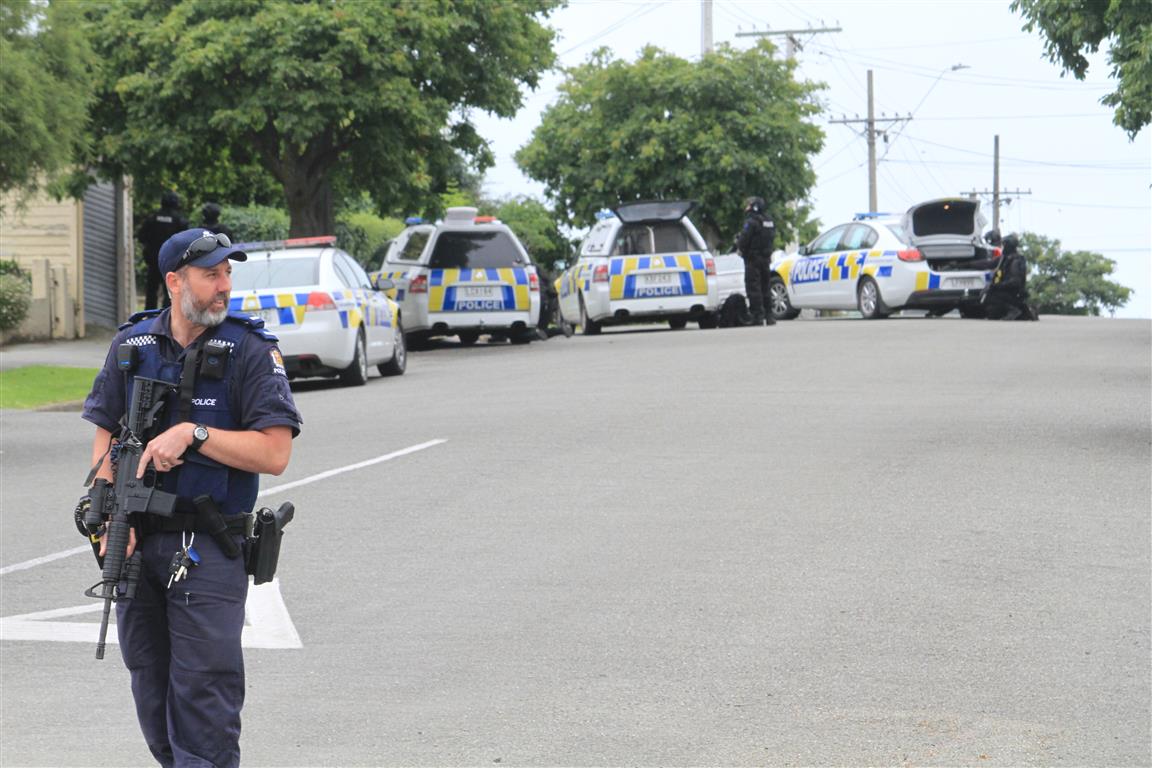 Police are looking for an Oamaru man after armed police descended on two Oamaru properties this morning.
Police from Oamaru and Timaru - with an armed offenders squad from Dunedin --executed two search warrants this morning on Hull and Clyde Sts, in Oamaru, between 9am and 10am.
The search warrants were in relation to an aggravated robbery in Timaru on January 7, Detective Sergeant Hannah Booth, of Oamaru, said.
She said it was too early to say if the searches had uncovered any stolen property or other items of interest.
"I can tell you at this stage no arrests have been made and the offender is still outstanding,'' she said.
At the Hull St address police advised the occupants about 9.15am that the property was surrounded and ordered them to the front door "with your hands clearly in the air''.
Soon after, what appeared to be a mother and child were escorted from the property.
Det Sgt Booth said the search warrant was in relation to  "one person who is currently residing at that address''.
"And they are known to police.''
At the Clyde St address people of interest were spoken to about 9.45am, but no arrests were made, Det Sgt Booth said.