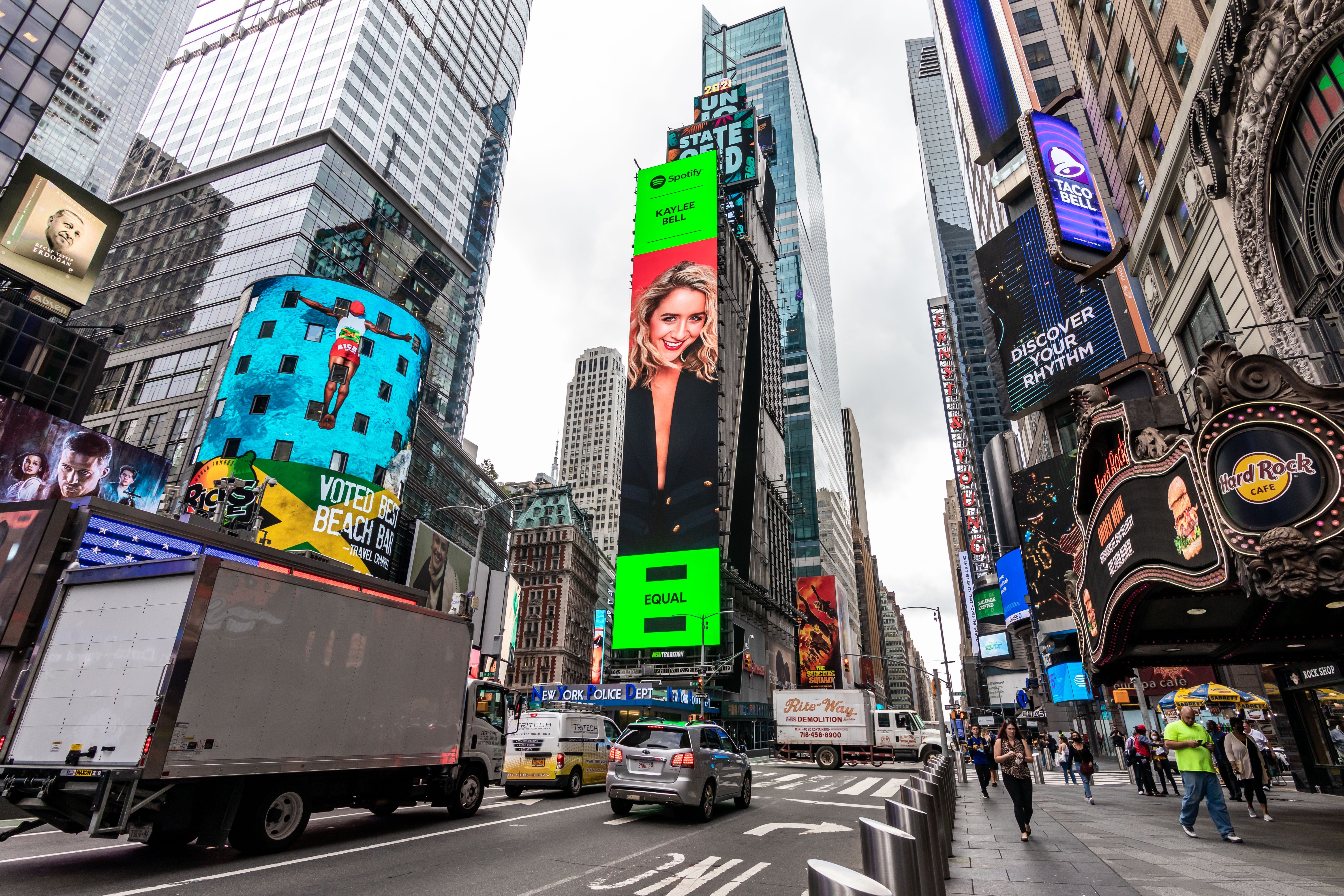 Being featured on a giant billboard screen in New York's Times Square was a big moment for Kaylee Bell.
The Waimate musician was selected to represent New Zealand and Australian artists as the face of new Spotify playlist, Equal, as part of the audio streaming service's commitment to fostering equity for women in music.
''I was mindblown when I got the news. It's a big moment for sure and it's very surreal as an independent self-funded artist,'' Bell said.
The award-winning country-pop artist has also hit 5million streams across all streaming services with her 2019 tribute to Keith Urban, Keith.
She and Kasey Chambers are the only two Australasian female country artists to have more than 5 million streams on a song.
Bell's current single Before I Met You featuring The McClymonts is out now, and she plans to release a new album in November.