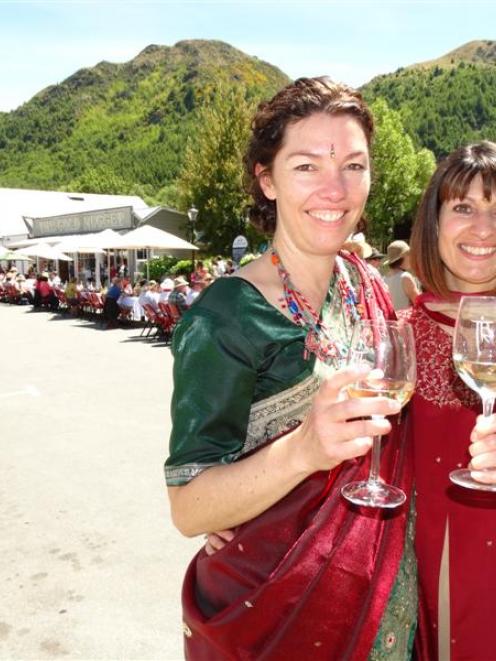 Summer finally arrived in Wakatipu yesterday, coinciding with the third annual Arrowtown Long Lunch, held on Buckingham St.
The town's main street was closed to traffic and tables and chairs were set up the length of the street, catering to about 400 people who had bought seats to dine at one of the 12 restaurants involved.
Sunscreen, hats and sunglasses were the first order of the day as locals and visitors sat down at 1pm to indulge in the sold-out lazy long lunch.
Among those taking part were Mandy Pratley, of Auckland, and Tina Singh, of Tokoroa, who had seats at Mantra's table.
The pair had flown to the resort with others just to attend yesterday's event, having travelled with Mantra owner Shammi Sandhu on a boutique tour of India.
Ms Singh said it was her first visit to Arrowtown.
''It's the most stunning place I've seen in the whole of New Zealand. I'm definitely coming back.''
Among the restaurants with tables along the main street yesterday were Saffron, La Rambla, A Taste of Gibbston Valley and Chop Shop.