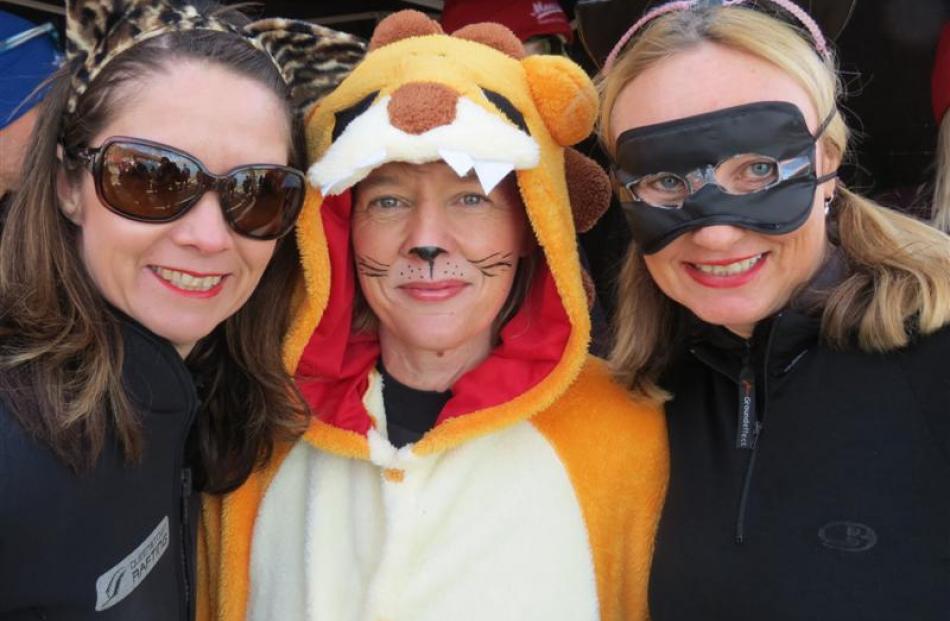 There was action aplenty at Queenstown Bay on Saturday as thousands of people lined the shoreline to watch Queenstown Winter Festival's Day on the Bay.
The popular Birdman competition, which sees entrants create aerodynamic contraptions and perform for the audience before launching themselves from the jetty into Lake Wakatipu this year drew six entries.
The overall winner was Niam Chronican, of Shotover Jet, with the ''I Fly Red'' entry, complete with orange flares and a 360deg midflight spin.
Some of the bravest were the entrants in the Splash and Dash and Undy 500 races.
Splash and Dash entrants had to swim 50m in the icy lake and then run 50m down the stony beach through an obstacle course.
Sophie Gibson, of Queenstown, won the women's category, and Argentina's Matias Torres won the men's section.
A deadheat ended the Undy 500 men's race, with Neil Wakefield and Wio Ngarimu, both of Queenstown, named joint winners.
Shamon Taylor won the women's course.
The Jetsprints competition was won for the second year by Kevin Molloy, of Skippers Canyon Jet, in 54.36sec, beating his 2013 time by more than 5sec.
The Queenstown Watersports men's team and Wild Cats women's team won the paddleboard race.