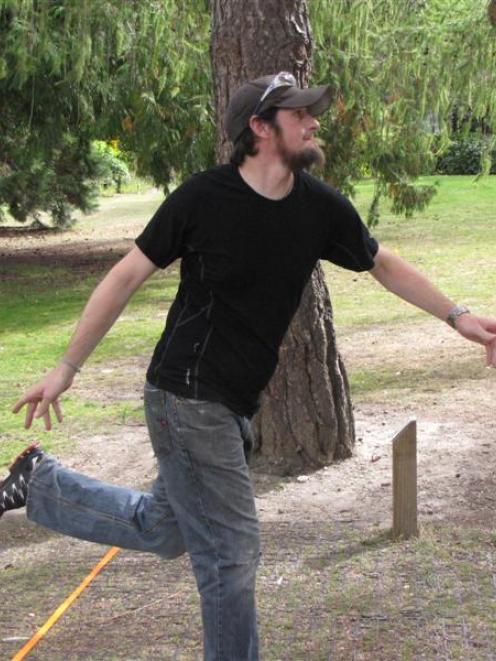 The 15th annual Helicopter Line Queenstown Classic Disc (frisbee) Golf Tournament attracted a record number of competitors in the Queenstown Gardens on Saturday.
Tournament director James Smithells said 52 competitors tested their technique in the 36-hole singles tournament.
The winner was Ken Jarvis with score of 90, 27 under par.
Simon Feasey won the masters division with 92, Bon Gentil won the grand masters with 93, and Nigel Barnwell won the putters with 102.
Jenny Joynt won the women's division with 138 and Toby Gentil won the under-18 division with a score of 147.
Mr Smithells said it was a great day, with the biggest turnout of the tournament's history.
The 12th annual Dart River Jet Safaris' Paradise Plates Disc (frisbee) Golf Tournament was held at the Paradise Trust property, beyond Glenorchy yesterday.
It was an 18-hole doubles followed by an 18-hole singles tournament.