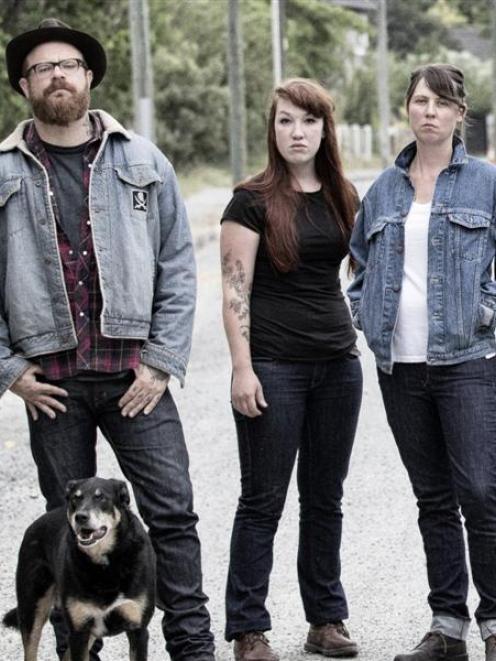 Raw country music with poetic and political lyrics are the hallmarks of the Eastern, and Wakatipu music fans will hear their ''bare knuckle'' music for themselves when the hard-working Lyttelton band arrives in Arrowtown.
With an original sound described in the same breath as Bruce Springsteen's working-class balladry, the rambunctious Pogues, whisky-voiced Steve Earle, pub rocking Dr Feelgood and Cold Chisel's open-road truths, the Eastern has played almost 200 nights a year around New Zealand, Australia and the United States over the past six years.
Its eponymous debut album was followed by Arrows and Hope & Wire and it has toured and opened for Fleetwood Mac, Steve Earle twice, Old Crow Medicine Show twice and Jimmy Barnes, among others.
It played free gigs all around Christchurch in the aftermath of the February 22, 2011 earthquake.
Guitarist Adam McGrath and banjo player Jess Shanks are the core players, although up to seven musicians have joined on occasions.
Arts on Tour New Zealand has announced it is supporting the Eastern on an extensive six-week tour of heartland New Zealand, starting from Taumarunui right back to its home town.
• The Eastern Town Like Here AOTNZ Tour arrives in the Arrowtown Athenaeum Hall on February 15 at 7.30pm. Tickets $20 from the Lakes District Museum.