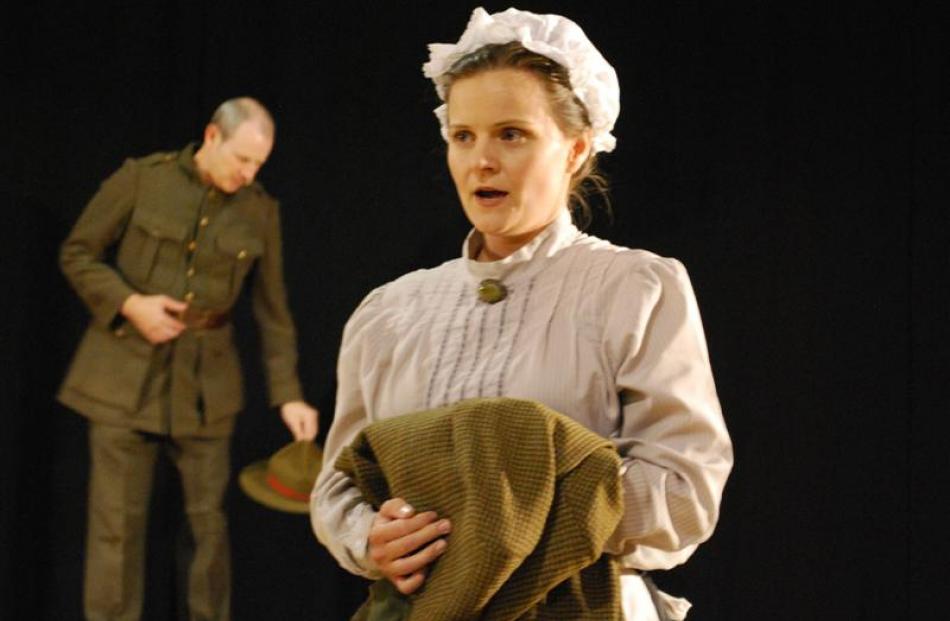 A pair of Scottish immigrants are one thread in the story of a nation told in an acclaimed piece of musical theatre to be staged in Arrowtown this month.
Written and directed by the award-winning Jacqueline Coats, Home is the story of two Scottish immigrants, Maggie and Johnnie, who meet and marry in New Zealand just before World War 1, and of the difficulties they endure when Johnnie goes to the Front.
Based on traditional songs from a book bought in Invercargill in the 1890s and interspersed with dialogue, Home features soprano Rowena Simpson and baritone Stuart Coats, accompanied on the piano by Douglas Mews.
Critics describe Home as a "heart-warming production with a beautiful, elegant simplicity", while the two performers are praised for "portraying the emotional highs and lows of the characters and singing majestically".
Arts on Tour New Zealand is touring Home this month and the show will be presented at the Arrowtown Athenaeum Hall on November 23 at 7.30pm.
Tickets cost $20 from the Lakes District Museum.
---
Picks of the week
Tomorrow
• 9.30pm: Te Paua Paddies return to Pog Mahone's Irish Pub get the party started with their Kiwi and Irish crowd-pleasing covers. Free.
Tuesday
• 8.30pm: New Zealand offbeat comedy caper Came a Hot Friday (1985), set in 1949, is the final screening by the Queenstown Film Society to its members for the 2012 season. Two con men meet their match in the debauched town of Tainuia Junction.
Based on the novel by Ronald Hugh Morrieson, directed by Ian Mune and co-starring Billy T. James. New members can sign up on the night.
Thursday
• 10pm: Multi-platinum-selling Australian hip-hop crew Hilltop Hoods break new ground in the World Bar.
Tickets cost $30 from the Shotover St venue and Quest.
---