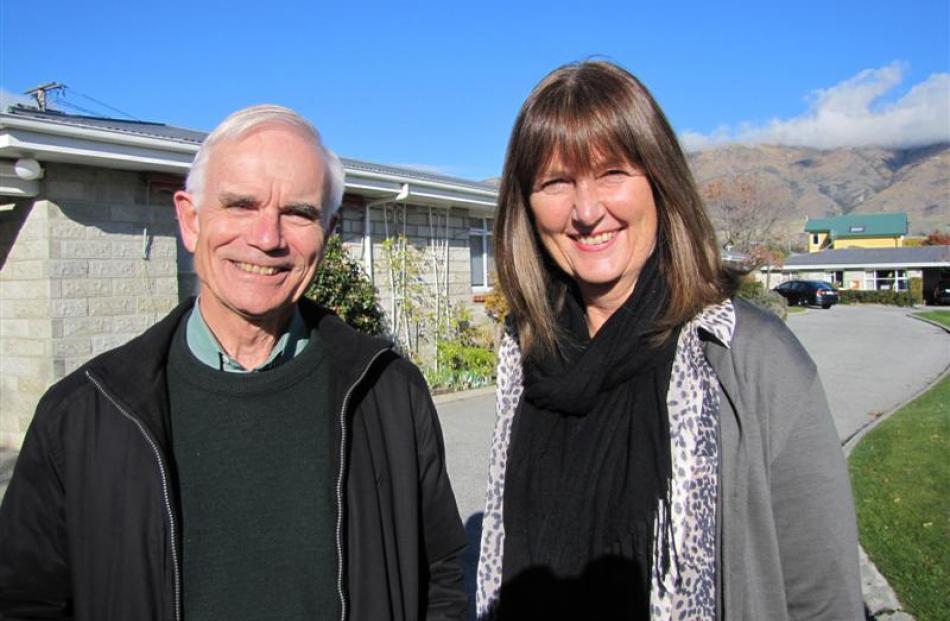 It was back in the mid-1950s. Two Dunedin men were seated side-by-side in a National Airways Corporation DC3 heading home from Wellington to Dunedin.
One was the Mayor of Dunedin, Sir Leonard Wright.
The other was the owner of the Criterion Hotel, in Moray Pl, Frank Fay.
The mayor said, apparently, something like: ''You go ahead and build a flash motel in Wanaka. But it will be a white elephant.''
And so was born the White Elephant Motel, in Helwick St, Wanaka.
Mr Fay included cutlery and silver tea services with a white elephant motif in each of the seven units.
His daughter, Jan Birtwistle, of Hamilton, still has a coat hanger her father had made with the motif.
''He liked a good joke. He had a good sense of humour. He would call your bluff,'' Mrs Birtwistle told the Otago Daily Times last week.
She noted most of the white elephant cutlery ''went missing'' over the years. But the sturdy concrete block motels are still standing - with spacious lounges and bedrooms, small kitchens and generous lawns.
They sit on one of Wanaka's prime commercial sites and last week they went on the market.
The elephant in the motel room, so to speak, is whether such a historic set of buildings - some suggest they might even have been the first motels of ''a certain standard'' in the South Island - will survive.
They are likely to be more attractive to a developer than a motelier.
Mrs Birtwistle remembers her father ''wanted to build the best motels''.
''Each unit had two bedrooms, a living room with quality chairs and two divans on castors in storage, full bathroom and well-appointed kitchen and appliances ...''
It is about 50 years since they were used exclusively as a motel. The present owner, Helwick St Ltd, lets them as long-term rental units.
Mrs Birtwistle says her father, Frank, and mother, Pearl, had already built a house in Wanaka in 1951 - the very one in which this ODT story is being written.
They then bought land from Ernest Barker for the motels and an extra piece of land to ensure the motels had access to spring water - the same spring used soon afterwards to provide the town with a water supply.
The motel builder, Alwyn Keane, lived in one of the units and acted as caretaker until he left in the early 1960s.
Mrs Birtwistle then managed the hotels for a few weeks while a new manager was found and recalls New Zealand Finance Minister Arnold Nordmeyer (author of the notorious ''black budget'') and his wife staying there while on holiday.
''I was expecting a nasty little man but he was really quite pleasant,'' Mrs Birtwistle recalled, laughing. She recalls, too, the laundry flooded during their stay, but is uncertain about who was to blame.
Mr Fay died in the early 1970s.
Asked about her father's foresight in building motels in Wanaka, Mrs Birtwistle said: ''Everybody said he was mad for years. But a lot of Dunedin people liked going to Wanaka and if they didn't have a house there themselves, they would book in the motels.''
And asked about the prospect the motels might be demolished to make way for a new development: ''Well, I guess that's progress, isn't it?''