New Zealand health authorities are being warned not to be complacent about the risk of a new Sars-like virus in China spreading to Queenstown and other parts of New Zealand.
A new coronavirus strain has caused alarm because of its connection to severe acute respiratory syndrome, which killed nearly 650 people across mainland China and Hong Kong in 2002-03.
Hundreds of million of Chinese people are expected to travel over the coming days for Chinese New Year, many of them to overseas destinations including Queenstown.
University of Otago professor of public health Michael Baker said it was a mistake to assume New Zealand was immune to the spread of the virus just because there were no direct flights from Wuhan City, where the virus was first discovered, to New Zealand.
"We are only one or two transit flights away," he said.
"We are totally interconnected with China, as everyone else is these days. One traveller can change everything."
Southern District Health Board medical officer of health Dr Susan Jack said, in line with advice from the Ministry of Health, no specific screening of passengers at New Zealand airports was planned due to the lack of direct flights from Wuhan. However, according to ongoing advice, travellers who became sick within a month of their arrival were encouraged to seek medical advice, and contact Healthline at 0800611-116 or a doctor, and share their travel history.
On Friday, the London Imperial College MRC Centre for Global Infectious Disease Analysis published a report saying that, based on its modelling, there could be more than 1700 cases of the new virus in Wuhan City.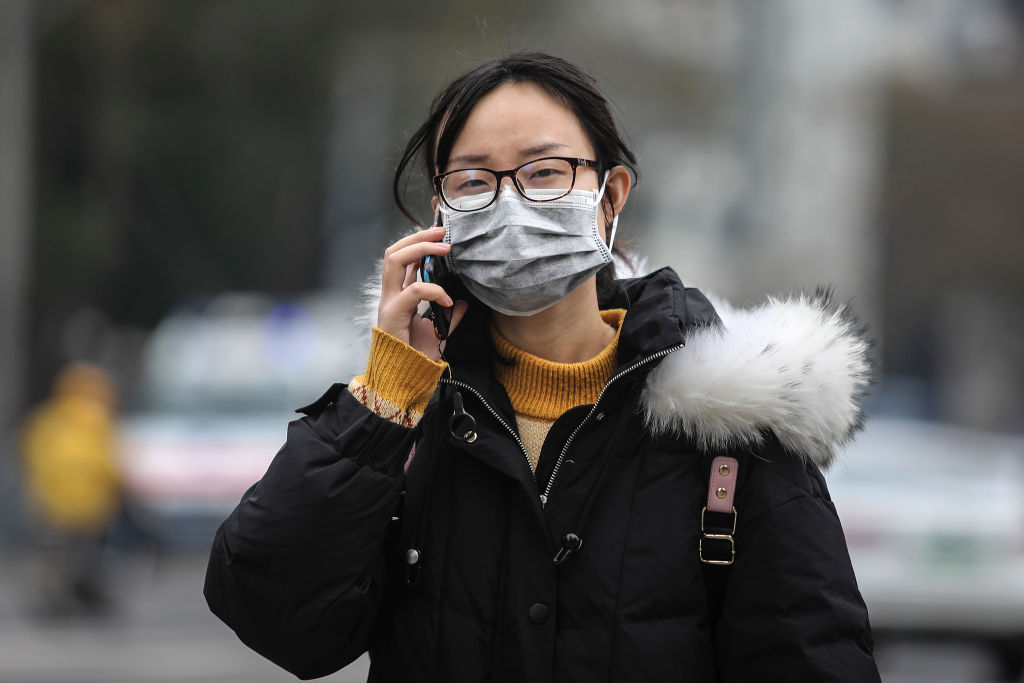 Health officials in Wuhan confirmed three deaths yesterday and 136 new cases, in addition to the 62 previously reported.
"This is a very frightening scenario for Chinese health authorities and by extension the rest of the world," Prof Baker said.
"We don't know if this virus is transmissible between people but it is starting to look like that is occurring."
He said countries such as New Zealand were dependent on accurate information coming from the Chinese health authorities.
It was winter there now, so many Chinese would have symptoms of influenza, and distinguishing the different viruses could only be done through testing.
He said many Chinese people intending to travel to Queenstown for Chinese New Year could be "incubating" influenza but would not present with symptoms until after they had arrived in the country.
For that reason, he did not recommend the introduction of thermal screening at New Zealand airports, but instead suggested "a light border screening" such as asking the incoming passenger if they had been in the infected region and suggesting they contact a doctor if symptoms occurred.
Principal media adviser Charlotte Gendall said the Ministry of Health was keeping a close watch on developments in China.
Queenstown Airport Corporation spokesman Mike Clay said it followed the advice and requirements of the Ministry of Health regarding the appropriate preparation for and response to public health risks.
"Queenstown Airport's AES [airport emergency services] team are on site and on call to assist with medical events during operating hours."
"If an arriving passenger or passengers present with symptoms, we have a plan in place to ensure the risk is appropriately assessed and responded to," Mr Clay said.
"This includes a medical risk assessment conducted either by our AES or St John and escalated to Public Health South if required."
Queenstown Lakes Mayor Jim Boult said the health Ministry set clear guidelines for pandemic planning and incident management and "we will always take our guide from them".
"If this potential health issue is escalated, council's role may be to provide assistance through its emergency management channels. I think there also needs to be some balance here. At this time, New Zealand continues to warmly welcome citizens from China."