A near $225million overhaul of sports facilities in Queenstown and Wanaka could mean the demise of the long-threatened Frankton Golf Centre.
Plans approved by the Queenstown Lakes District Council for public consultation yesterday would result in two full-sized artificial turf pitches built at the Queenstown Events Centre in Frankton — the first of their kind in the resort — as part of a $151million revamp.
A two-thirds size artificial turf pitch is also planned for the Wanaka Recreation Centre alongside several other new buildings and improvements costing a total of $73million.
At the Frankton site, a large new building for multipurpose courts and indoor cricket would sit where the main car park is now, with a squash annexe next door.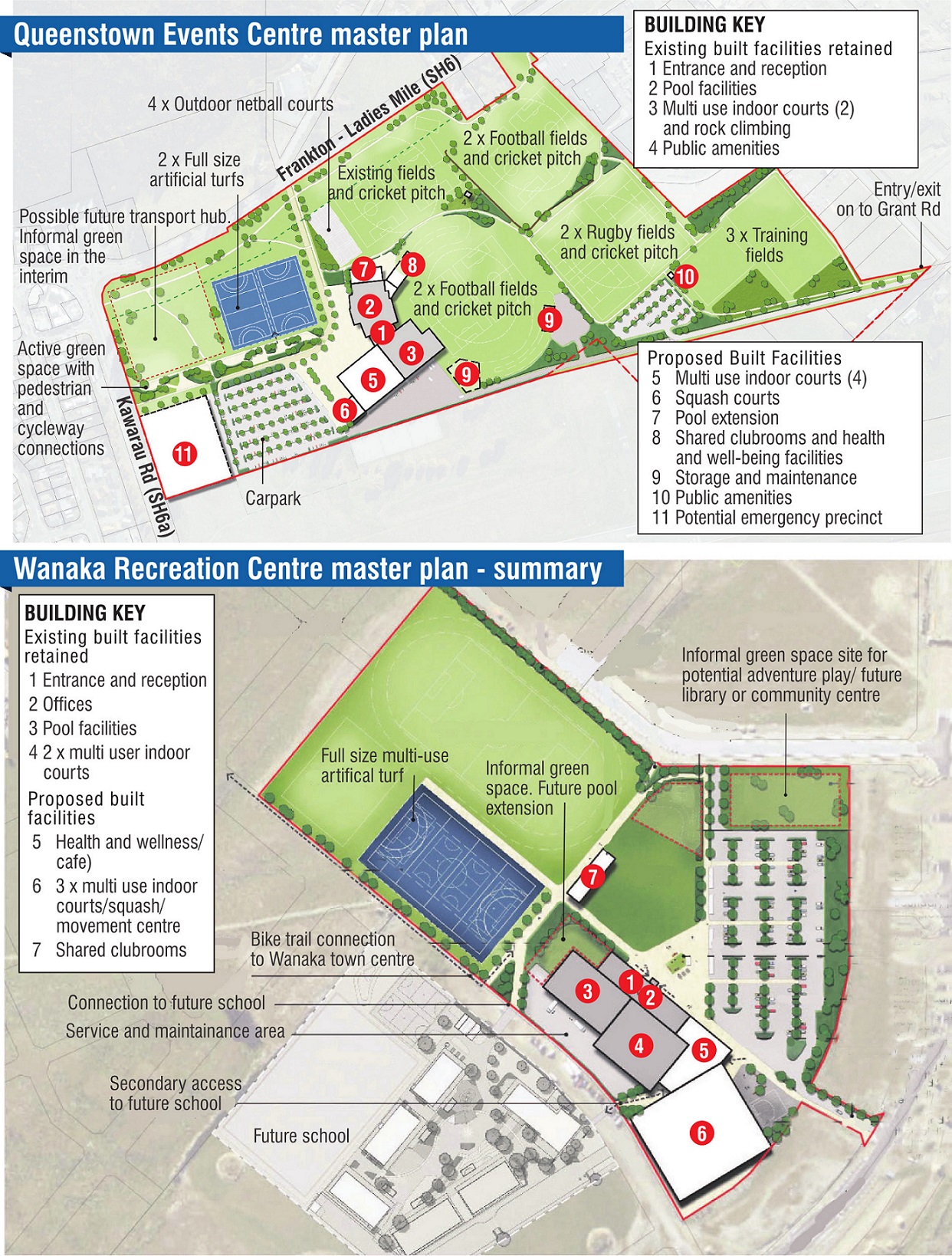 The artificial pitches would go where the rugby pitch is and a proposed new car park would encroach on land the golf course has within its footprint.
The Frankton Golf Centre, situated alongside Kawarau Rd and Frankton Ladies Mile Highway, has for several years been considered for either a transport hub, possibly as an enlarged roundabout to improve traffic flow or perhaps a park-and-ride facility to leave cars at and take public transport.
In the latest master plan, the vast majority of the land is listed as "Possible future transport hub. Informal green space in the interim" and an emergency precinct for the airport.
A council media spokesman said: "There is no decision on relocation or disestablishment of the golf course at this time, but it is recognised that there is a need for a developmental golf offering somewhere in the Wakatipu Basin."
Arrowtown-based international golfer Laura Hoskin said she was upset by the idea of losing the Frankton course, saying it was situated in an ideal part of town.
"Whenever I go there, there are always tourists there, people who are just getting into golf and who might feel intimidated to go to places like Millbrook or Jack's Point — anyone can just rock up there [Frankton] and feel welcome."
She said many could not afford the fees associated with other more expensive clubs and insisted golf should not be reserved for the wealthy.
In a separate Frankton master plan, put out for consultation last year, it was suggested a new course could be built on the Shotover Delta.
Also planned at Queenstown Events Centre are netball/tennis courts, relocated cricket nets and a wastewater heat recovery system.
At Wanaka, a large new building would provide three indoor sports courts, while a separate cafe with offices and wellbeing services would be created.
Shared clubrooms would also be added to the village green.
The council has applied to the Government's "shovel-ready" fund to revamp Queenstown Events Centre.
Plans for both centres have some work scheduled for the first three years, while the rest would be spread over a 10-year or 20-year period, with funding to be found in the council's 10-year plans.