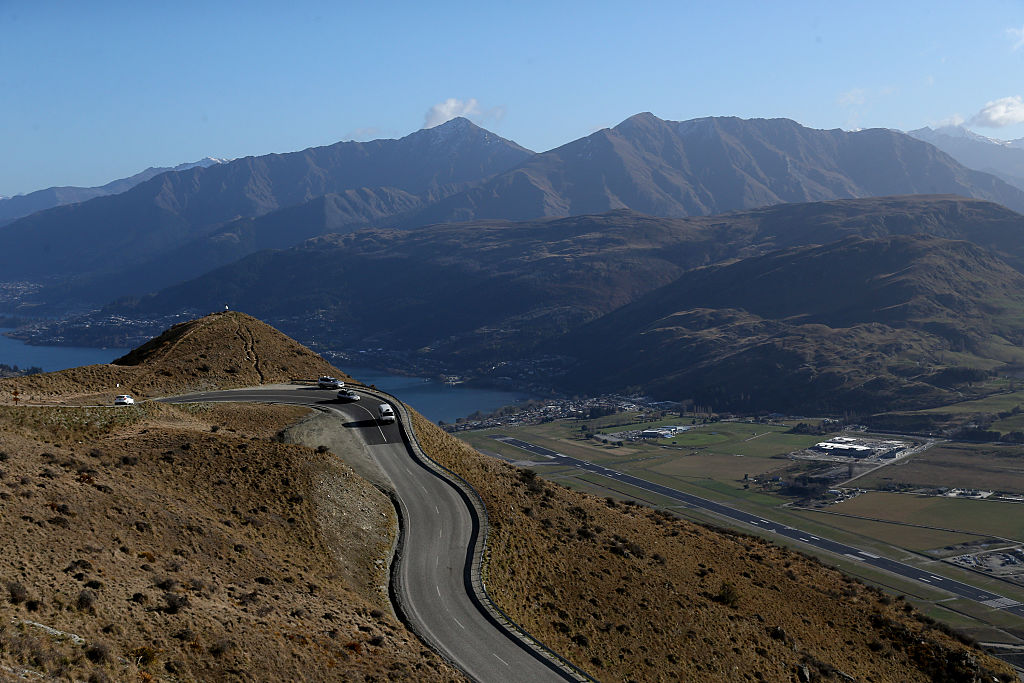 Queenstown police say just because New Zealand drivers have passed their theory test does not automatically make them safe drivers and they should not be pointing fingers at foreign motorists.
Sergeant Chris Brooks made the comment after a University of Otago report revealed only 3% of overseas drivers visiting Queenstown passed the New Zealand theory test.
The study, conducted by Prof Neil Carr and Ismail Shaheer from the Department of Tourism, asked 284 international visitors from 34 countries to complete a survey, which included 35 questions taken from the actual theory test.
Only seven scored at least 28 correct answers - the number needed to pass the exam.
It asked questions about when to use headlights, what to do during a breakdown on a motorway and best practice when turning right into a one-way streets with two lanes.
Sgt Brooks said the results were disappointing, but local drivers needed to look in the mirror and take responsibility, because they, too, made bad choices behind the wheel.
Queenstown police have been concentrating on driver behaviour near school buses, Sgt Brooks says, and it is quite clear many people - international and local - are not complying with rules around buses.
''So Kiwi licence holders have passed the test, but why aren't they complying?
''Inattention, using cellphones or speed, could be the answer.
''It's clear from going to crashes that local people are crashing just as much as tourists.''
Fifty-eight people declined to complete the survey - 31 were from China and said they were unable to complete the survey because they did not understand much English.
Sgt Brooks says Otago and Canterbury police ran a joint road operation during Chinese New Year, when patrols stretched from Christchurch to Milford Sound.
Reinforcing his point, officers picked up drivers from ''all walks of life'' driving at high speeds or dangerously.
''They could be visiting Queenstown from Auckland, or they could be visiting Queenstown from Germany.''
Rental Vehicle Association president James Dalglish was a ''little surprised by the study results'' and wanted more context on how many New Zealand drivers would pass the test under the same pressures.
Issues with overseas drivers had been topical for many years, Mr Dalglish said, the motoring industry was working collectively to better prepare them for road conditions unique to this country.
A code of practice aiming to provide more education before they took the wheel has been signed by 85% of large rental car companies, he added.
It involved asking rental drivers to take a questionnaire to gauge their preparedness, as well as distributing safety videos and brochures in different languages.
''We share concerns around the issue, and we are committed to making New Zealand roads safer for everyone.''