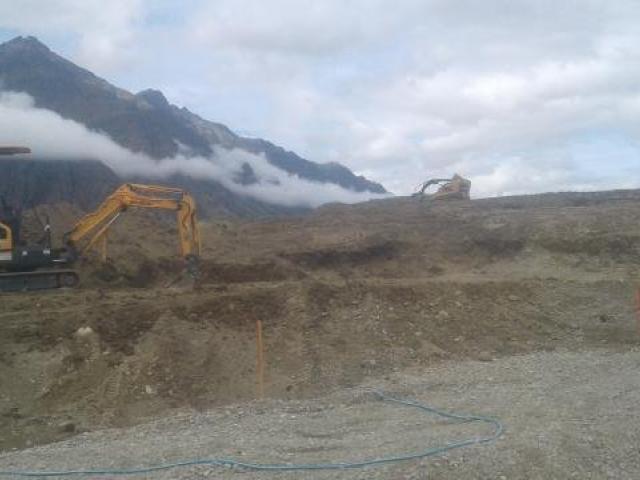 Queenstown police are urging construction site managers and tradespeople to keep their equipment well-secured after another spate of burglaries.
Between August 17 and 19, a tandem trailer with the registration W562W was stolen along with a Hyundai Robe digger from Jack Hanley Dr in Jacks Point.
Another trailer belonging to Allstone Masonry, registration 5Z272, was stolen from a site in Belfast Tce, Queenstown, along with two wheelbarrows, a Makita stereo and a Makita drill set.
A police media statement said the two burglaries were probably connected.
"We also believe these are targeted burglaries and the offenders will be using or offering the items for sale."
Police issued a similar warning last month after three burglaries at the Queenstown Country Club, on the Frankton-Ladies Mile Highway, between June 29 and July 2.
Plumbing, electrical, concrete cutting and other equipment was taken from storage containers and a house under construction at the site.
Those thefts are also believed to be connected.
Constable Nicola Clark (03)441-1600, Crimestoppers 0800 555 111.