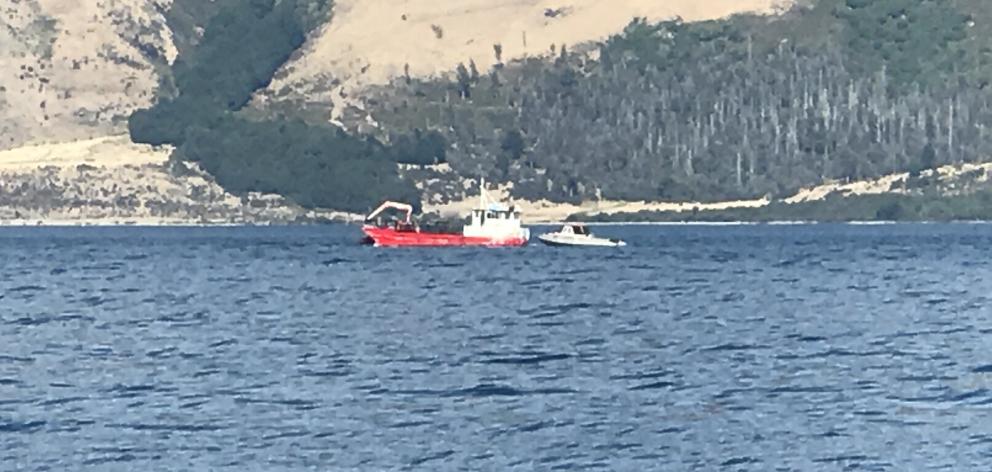 Specialised sonar equipment is being set up in Queenstown today as police search for the body of a missing United States skydiver.
Tyler Nii (27), of California, is missing, presumed dead, after he and his tandem-skydiving instructor plunged into Lake Wakatipu while on a jump with skydive firm NZONE last Wednesday.
Otago Lakes Central Area Commander Inspector Olaf Jensen said in a statement this morning the police national dive squad had arrived in Queenstown to search for Mr Nii.
They would set up sonar equipment this morning and would be out on Lake Wakatipu, operating from a barge at the Jack's Point area of the lake, about 1km offshore, Insp Jensen said.
Police asked other lake users to stay away from the search area.
The set-up phase was likely to take most of the day and a decision would be made later today whether the sonar could be deployed.
That would be dependent on weather conditions, which were forecast to be good today.  
Tomorrow was predicted to be windy.
The search team was "committed to finding Tyler", Insp Jensen said.
The Wellington-based police national dive squad has previously said it would be a complex search because the water is 250m deep in parts in the Kingston arm of the lake.
NZONE, which had voluntarily suspended operations after the accident, has resumed operations.