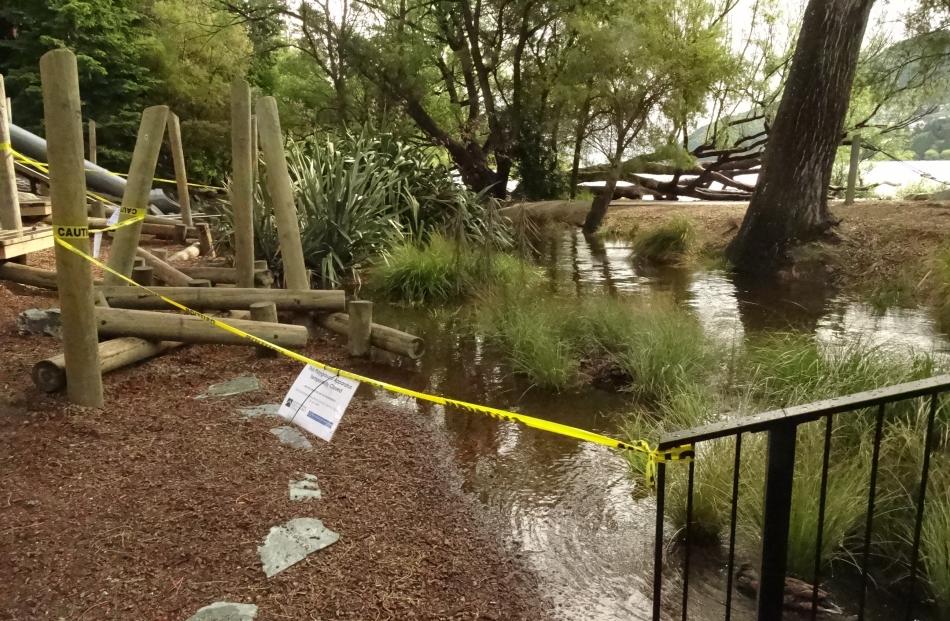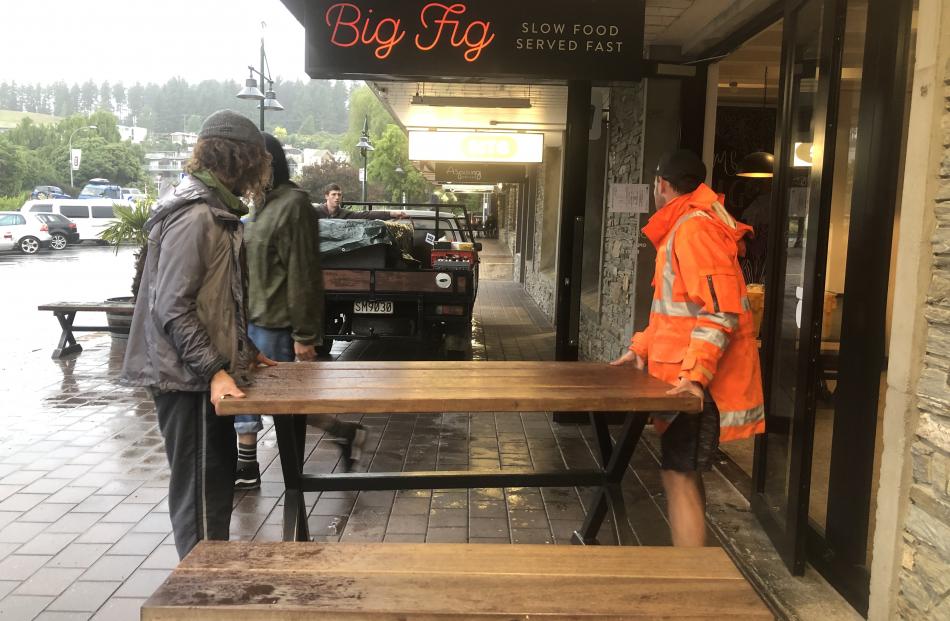 Many Wanaka lakefront shops and businesses are now empty after volunteers spent yesterday evacuating merchandise and machinery, as well as sandbagging exterior walls.
The MetService has forecast scattered rain today and tomorrow for the township. However, it has issued a severe weather warning for the headwaters of Otago rivers and lakes, with thunderstorms and long periods of heavy rain expected over the next two days.
With lake levels continuing to rise today and in the coming days, Queenstown Lakes District Council announced it would deliver another thousand sandbags to the Wanaka central business area this morning and was also considering similar measures for the Queenstown CBD, Glenorchy and Kingston.
Yesterday, emergency management officer Trevor Andrews met owners and employees of the 150 shops and businesses situated in the two flood-prone blocks between Ardmore and Dunmore Sts.
He said all indications were Lake Wanaka would reach a peak of 280.5m by tomorrow.
This would be above the January 2013 peak of 279.4m, but well short of the November 1999 peak of 281.3m.
Mr Andrews said he had conducted his annual flood awareness programme in Wanaka just last week so had updated contact numbers and cellphone numbers in his texting database, which he had used on Tuesday night to contact all the affected businesses.
He said at the moment his main job was to ensure shop and business owners were monitoring the Otago Regional Council website, which gave hour by hour updated information on the lake and river levels, and that they had continuity plans for the next few days.
From what he had observed the community was to be ''congratulated'' for being so proactive, and he particularly thanked the hundreds of volunteers.
Kai Whakapai cafe owner Roger North said a volunteer army started arriving on Tuesday night ''to do whatever they could to mitigate losses'' and others arrived early yesterday to help with sandbagging.
''We are very grateful for the millions of offers of help from so many customers and even non-customers. Everyone has been fantastic — a crisis certainly brings everyone together.''
Both Lakes Wanaka and Wakatipu are above the high lake level threshold.
The council emergency management team is expected to decide whether to dispatch sandbags to Glenorchy, Kingston and three locations in the Queenstown central business area this morning.
The council has recommended anyone concerned about being prepared for a flood or other emergency situation should refer to the Otago Civil Defence and Emergency Management resources.