Queenstown's mayor and other prominent locals hope the resort's next Member of Parliament gets swiftly up to speed with its pressing issues.
Mayor Jim Boult says first-term National MP Hamish Walker, who resigned recently after leaking confidential details of Covid-19 patients, did "a sterling job".
As the local electorate National Party prepares to select a replacement, Boult says "unless it's somebody who happens to come from our district, it will take quite a long time to get their head round the issues we face".
"While our [Southland] seat has always been regarded as a safe National seat, I'm also aware the Labour Party has put up a strong candidate [Queenstown-raised Jon Mitchell] this time as well, so it will be interesting."
Veteran former local National MP, cabinet minister and two-time Queenstown mayor Warren Cooper (87) says "we don't need someone that has to learn on the job, we need someone that's an operator from here on in, once the selection is made".
Boult says Walker, who moved to Queenstown after spending the first part of his term near Balclutha, picked up the mantle on maternity care across the district and did a great job.
"He and I worked very closely on issues to do with immigration, and he was great in that regard."
National Party supporter, local investor and philanthropist Sir Eion Edgar believes 35-year-old Walker did "an outstanding job" and gave "great service to us".
"It's a real tragedy to lose a very talented young man who would have had a long and very successful career in politics."
However, he wonders if someone older could handle the political pressure better.
Even if someone in their 50s was chosen, they could still serve three or four terms, he says.
"I hear there are a lot of people interested and you'd expect that — it's a pretty attractive electorate and obviously a very safe [National] electorate."
Former local mayor Vanessa van Uden, who lost the National selection contest to Walker three years ago, says he made a "serious error of judgement and he paid a big price for it, and I feel for him as a human being".
Asked last week if she'll stand again, she says "I haven't definitively made up my mind, but I think it's unlikely".
Labour's Mitchell, in a recent statement, says: "I am focusing on ensuring the communities of heartland Otago and Southland get the representation and leadership
they deserve.
"They have been taken for granted and and poorly represented for far too long.
"The challenges our communities face today, in the Covid crisis, recovery and beyond, call for calm, professional, locally-connected representation in the government, not just oppositional, unreliable representation in Parliament."
Cooper, meanwhile, feels it was sad Walker had to resign since, in leaking the patients' names, he was trying to prove he wasn't racist — a claim he'd faced when issuing a press release saying Queenstown, Southland and Dunedin could expect up to 11,000 people from "India, Pakistan and Korea" arriving to quarantine.
Walker, however, had no choice after then National leader Todd Muller — who surprisingly resigned last week — recommended he be deselected.
Cooper: "It was a pity for a fellow that had been leading small crusades, particularly for people caught up in difficult situations from other countries, seeing him being called a racist.
"Some other leaders would have said what happened was excusable, because he certainly isn't a racist."
Cooper does, however, understand Muller's action.
"For a new leader, it was a difficult challenge, and one of the tragedies of modern NZ now is the very formidable press we've got."
Press and TV reporters "are always looking for a headline — and a head".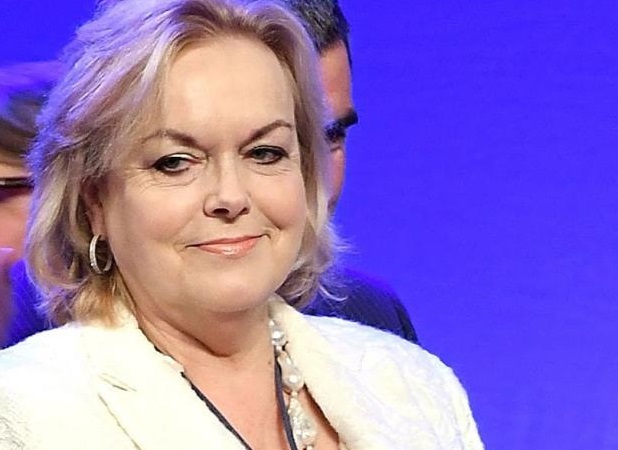 Over three decades in local and national politics, Cooper says he was "reasonably outspoken", and yet didn't seem to get in too much trouble.
"We got through things and people sort of shrugged their shoulders — they don't shrug their shoulders a lot now."
'Aware of challenges'
Mayor Jim Boult says he's met new National leader Judith Collins and calls her "a formidable woman".
"In past discussions I've had with her, she is well aware of the challenges the tourism industry faces, and I am sure she won't require any education in that regard."
Sir Eion Edgar comments: "I believe Judith Collins is an excellent choice, as she has a good reputation of achievement and holding others to account, has high name recognition and is a 'doer'.
"She will ensure National regains its support, and we all look forward to the leadership debates between [Prime Minister] Jacinda [Ardern] and Judith."