Police searching for a pair of South Otago paua divers have recovered two bodies.
The pair, a 23 and a 51-year-old from Balclutha who are not related, failed to return on Saturday night from a trip to the Catlins prompting a major search and rescue operation.
A police spokeswoman said the bodies were recovered by the police national dive squad this morning.
"While formal identification has not yet taken place, it is believed that the bodies are those of the two Balclutha men reported overdue from their diving trip on Saturday night.
"Our thoughts are with the families of the two men at this incredibly difficult time. 
"Police would also like to thank all those - especially the volunteers - who were involved in the search for the two men."
The men were snorkelling for paua on shallow reefs to the south of Purakaunui Bay, about 17km from Owaka.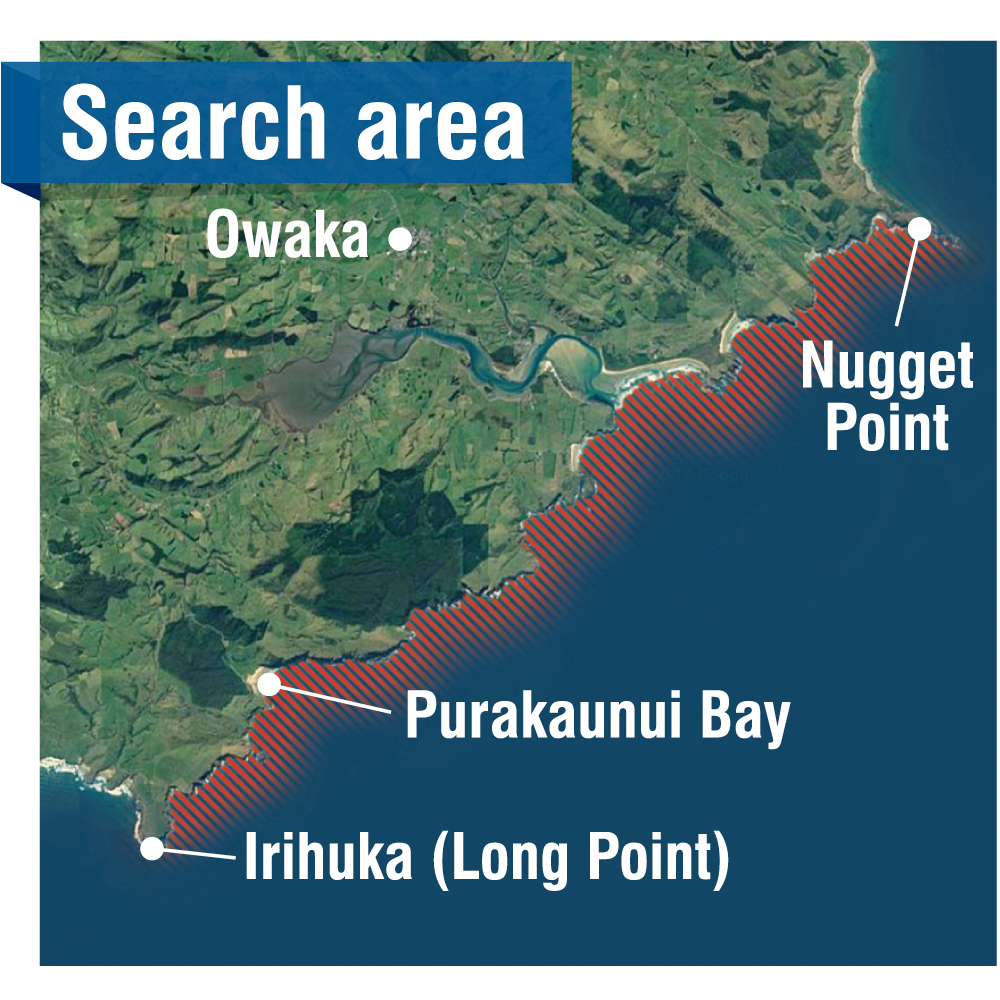 The coordinator of the search for two men who died in the sea near Purakaunui Bay says he believes the pair's bodies were found not far from where they went into the water.
Senior Constable Murray Hewitson, of Owaka, said the discovery of the men's bodies this morning was a bittersweet conclusion to the operation.
"It's a result for the families, but not a nice result.
"However, there is nothing worse than not finding anyone."
"I believe they were found not too far from where they went into the water.
It was too early to speculate on what happened, he said
After failing to find the pair yesterday, the search for the missing pair resumed at first light this morning.
The police national dive squad helped with the search as well as a plane and a shoreline search team
The father and two sisters of one of the men, who did not wish to be named yesterday, waited patiently in the rain at the bay for news at lunchtime yesterday.
In breezeless, cool conditions, interspersed with heavy showers, they watched as Otago Surf Life Saving SAR crews scoured the rocky coastline.
The father said yesterday he had not lost hope for his son's return.
"It's a pretty bad situation, but we're just hoping for some good news from the police.''
He said the family had begun to become concerned when the divers failed to return at their allotted time of 5pm the previous day.
The pair had been diving using snorkels, not far offshore and at a familiar spot, he said.
"We can't understand what's happened.''