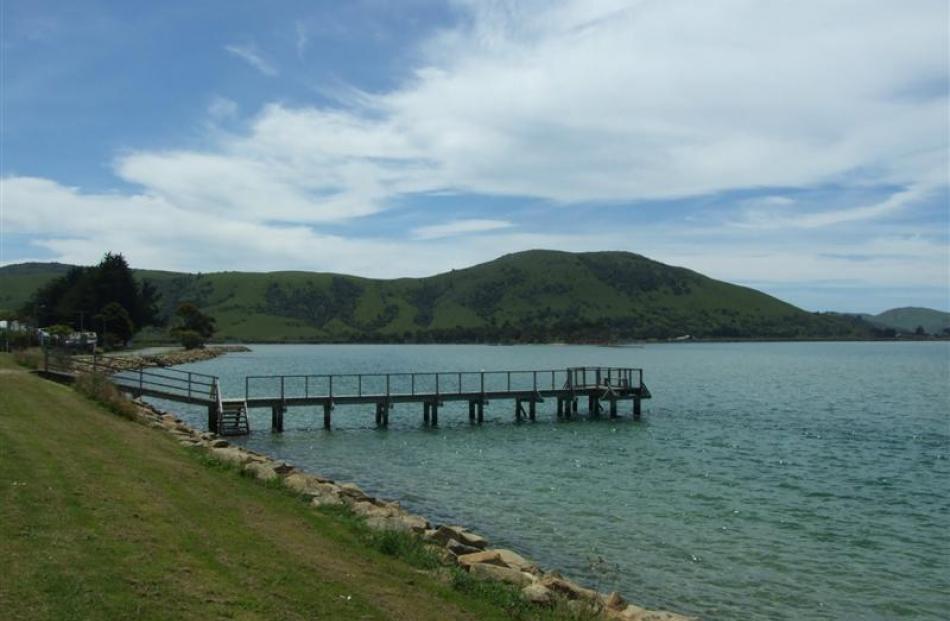 Pounawea, a quiet seaside settlement in the Catlins, is a great place for fishing, kayaking, picnicking, bird watching (forest and sea birds) and for bush and estuary walks. Helena de Reus talks to a family visiting the seaside township.
Pounawea, a tiny town set in bush surrounds teeming with native wildlife, has a quiet family-oriented holiday feel.
The popular holiday destination sits between the estuaries of the Catlins and Owaka Rivers.
For the Crawfords, it is a fantastic location.
Kerren Crawford and daughter Alex, from Lawrence, recently spent a week at Pounawea, joined by husband and father Jim for a few days.
Mrs Crawford used to come to the seaside township every two years, with Lawrence Area School pupils on school camps.
The school now camps elsewhere in Otago, but Mrs Crawford still loves the area.
"It's a beautiful spot and, with great weather like this, it just keeps getting better."
Weather in the Catlins tends to be unpredictable, but the sunny start to the holiday season has drawn a large number of campers to the area.
Husband Jim agrees.
"It's like a hidden treasure out here, but we have been very lucky with the weather.
"Sometimes the weather can make all the difference to whether a holiday is good or bad."
The Crawfords say Pounawea, only 4km from Owaka, is close to many interesting places.
"It's been great being so close to the Owaka Pool for Alex to get some swimming practice in a heated pool, but there are also so many places close by to visit."
Pounawea is near Jacks Bay, Newhaven, Kaka Point and Surat Bay, which are all good places to explore on beach and bush walks, and to see a variety of wildlife.
And only 17km south of Owaka is the Purakaunui Falls scenic reserve, with the remarkable Purakaunui Falls just a short walk (about 10 minutes each way) through impressive podocarp and beech forest.
Closer to home are two walks from the Pounawea Motor Camp through the Pounawea scenic reserve, with one a 15-minute round trip, and the other a longer walk (40 minutes round trip) through a stand of podocarp forest, rich in birdlife, returning along a saltmarsh and estuary.
Camp leaseholder Glenn Maxwell said the camp, which he had leased from the Clutha District Council for the past five years, was first and foremost a family camp.
Christmas was its busiest season, with up to 200 visitors.
One aspect that attracted families was the shallow estuary, which meant a safe water environment for children.
But there is plenty for everybody to do, from jet ski riding to fishing from boats.
On Boxing Day, the camp was glinting with shiny new bikes children had been given for Christmas, Mr Maxwell said.
Alex Crawford said she enjoyed spending time riding her bike, exploring and finding wildlife in and around the estuary.
And with Balclutha, only half an hour away, nothing felt too far to drive to, Mrs Crawford said.
"It was easy just to grab the caravan and drive from Lawrence to stay in Pounawea for a week, and it's easy just to drive into the camp and set everything up."
The camp was busy with other friendly holidaymakers and the Crawfords hoped the weather would stay warm and sunny for the rest of the festive season.
Just down the road at the Keswick Park and Convention Centre, about 100 people had arrived for the Pounawea Christian Camp.
Camp secretary secretary Graham Calder said the inter-denominational camp had its origins in the Keswick Ministries, which has been running an annual bible convention in Keswick, Cumbria, in the United Kingdom since 1875.
The Pounawea version was the longest established in New Zealand, having been running for 103 years.
For mainly families and some older attendees, the camp, which had speakers Alf Bradfield and John North, started on Monday and continues until Saturday.
---
Pounawea
• In the Catlins, about 4km from Owaka.
• Popular spot for traditional Kiwi cribs.
• 80 properties sit near the estuarine entrance to the Catlins Lake, a great fishing area.
• Excellent for kayaking, picnicking and bush walks, with a golf course nearby.
• Native and introduced birds in abundance.
• Big numbers of native wildlife in nearby Surat Bay, named after the famous shipwreck of the immigrant ship Surat, which ran ashore in Catlins Bay in 1874.
---