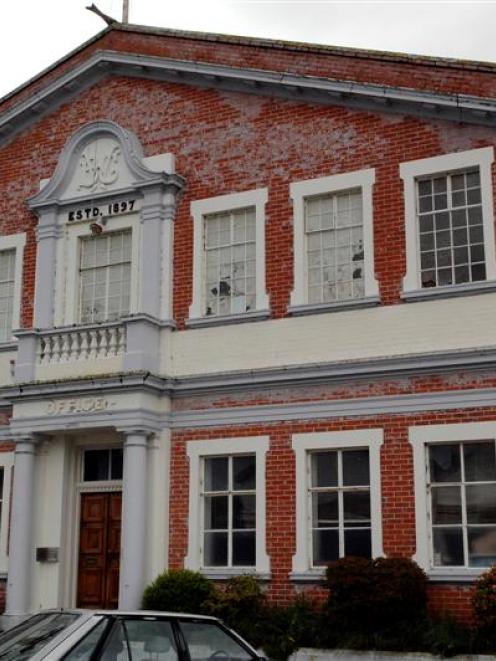 A historic woollen mill is to close in Milton with the loss of 28 jobs.
QualitYarns NZ Ltd workers were issued with redundancy notices on Friday, with the mill, which once produced the first Swanndri shirts, set to close its doors for the last time this week.
Workers leaving the mill yesterday declined to comment.
"It is too upsetting," one man said.
Managing director Mike Barra would not comment, saying: "I am tied up with other matters at the moment. I will be making a statement in due course."
Last night, a mill worker told the Otago Daily Times workers were given letters at work on Friday confirming their redundancies. A "pretty distraught" Mr Barra had told shocked workers the mill was no longer economical to run.
"We are all accepting it ... wouldn't have a clue what people are going to do though," the worker said.
Yesterday, the mill was still producing a range of items including balls of wool for knitting, yarn for carpet and clothing, with some items sold at its factory shop.
Work and Income would meet staff this week.
Bruce Woollen Mill established the Milton-based business in 1897, and at one point manufactured the first woollen overshirts on behalf ofSwanndri.
The company was bought by Alliance Textiles in 1962, and after the mill closed in1999, it was later bought by its present owners.
The company opened the mill on January 17, 2000, with 11 staff, and by the end of its first year employed 35 people.
It was the only mill in New Zealand producing woollen, semi-worsted and worsted yarns.
Three years ago, the company laid off 15 workers, with Mr Barra citing cheap imported clothing from China and India, and a reduction in tourists buying woollen products as reasons for the redundancies.
---
The mill
1897: Bruce Woollen Mill established to scour, card and spin and weave wool into yarn, blankets, rugs and clothing fabric.
1901: Mill destroyed by fire.
1902: Rebuilt mill opens with latest imported machinery.
1962: Business taken over by Alliance Textiles.
1992: Forty-nine workers locked out for refusing to sign new employment contract agreements. A group of 13 protest outside the mill gates for the next six years - longest industrial action in New Zealand trade union history.
1999: Alliance Textiles closes mill, 54 jobs lost.
1999: Mill reopens after QualitYarns New Zealand Ltd buys mill and equipment, 11 staff, growing to 35 by end of first year.
2000: QualitYarns buys worsted spinning line, creates another 13 jobs. 2008: Fifteen staff made redundant. Mill continues to employ 27 staff.
2011: Mill to close.