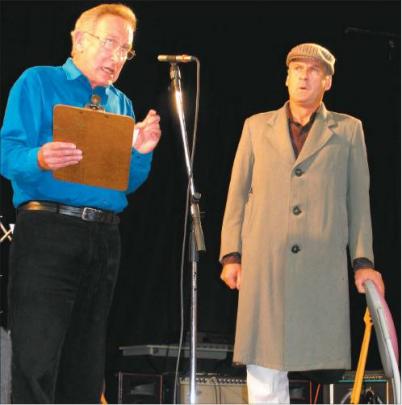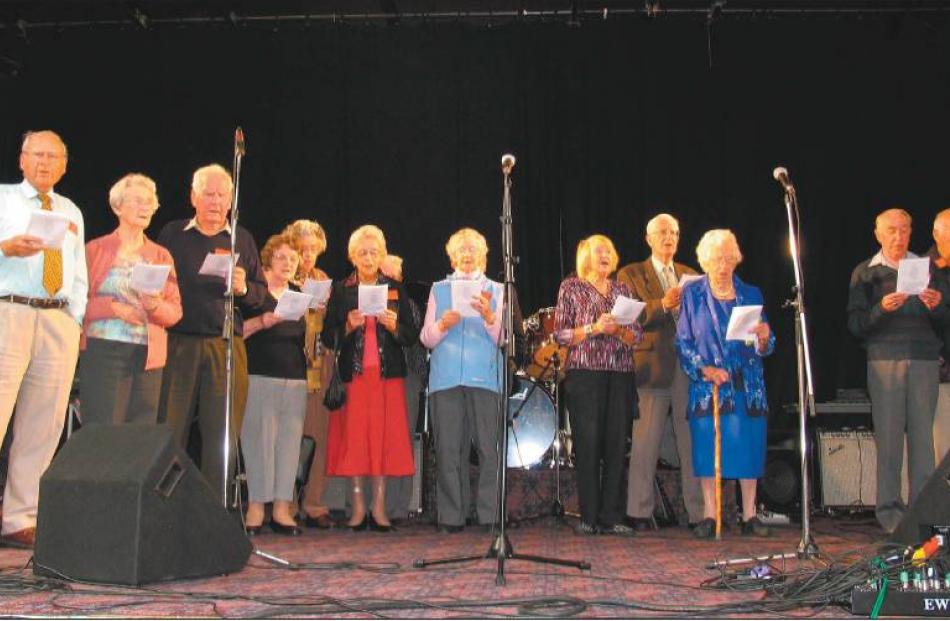 For many of those attending the Gore High School centennial celebrations over the Easter weekend, the time of reminiscing was completed in style on Sunday afternoon with a concert at Gore's Town and Country Club given by ex-pupils and staff.
The audience of around 300 was enthralled with music through the ages, as well as a potted history of music and drama at Gore High School throughout the years, delivered by compere Lindsay Wright.
From an initial stirring rendition of the original school song from 1928, sung by pupils from the era 1928-37, right through to the finale, the concert was a showcase of the talent that has come from Gore High School.
One of the real highlights of the show was the return of Terry Gavin, who had won a nationwide talent quest when he was 11 and went on to forge a musical career for himself in Australia.
Mr Gavin impressed the audience with his marvellous renditions of Diana, the song that won him the talent quest, and Maria, from the musical West Side Story.
There were wonderful performances by many expupils and staff, but none perhaps as poignant as Jeff Rae's original song, written for his nine-yearold son.
Proving there is still plenty of talent on offer at Gore High School, current pupils Taylor Cairns and Lana Mackay performed the song Fields of Gold.
''We have had some special memories from past performers at the school,'' said compere Lindsay Wright.
A fitting end to a memorable weekend was the finale We'll Meet Again - at the next reunion, no doubt.