A heavy silence has settled over Bluff as the small Southland town grieves the loss of four loved teenagers and mates killed in a crash in Invercargill on Friday.
Konnor Steele (16), Indaka Rouse (16), Kyah Kennedy (16), all of Bluff, and O Maruhuatau Otuwhare Tawhai (17), of Invercargill, were named by police yesterday.
The teens were killed when the Ford Ranger they were in and a truck collided in Queens Dr just before 4pm.
Bluff Community Board chairman Raymond Fife said the town was in a state of shock as the news sank in yesterday.
He said the families of the boys had lived in the closeknit town for generations and everybody knew them.
"Three young teenagers from our town died tragically and lot of people in the community are upset by it ... the ripple effect goes right through all the community.
"It is a tragedy for all the families. The community will be supporting them and offering as much support as we can."
Te Runaka o Awarua kaiwhakahaere Dean Whaanga said it was an exceptionally sad time.
"We are just trying to pull together. Our marae is providing support for the families and we are rallying around them in this very sad moment.
"Everybody [here] is grieving. We, as a community, are coming together to support the families."
The families of the three Bluff teens live within a couple of blocks of each other.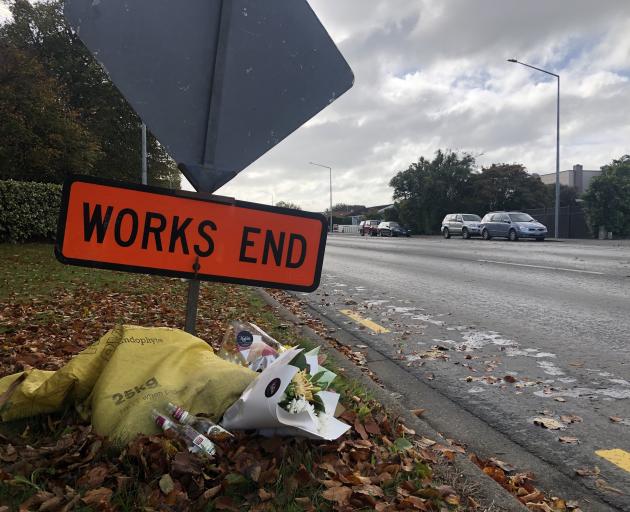 Groupings of parked cars marked the homes at the base of Bluff Hill where people were grieving for their sons, brothers and friends.
Family members and friends approached by the Otago Daily Times declined to comment, saying it was too early.
Southland Boys" High School rector Simon Coe said it was a difficult time for the Bluff, Invercargill and Southland Boys" communities.
The four were former Southland Boys" pupils, Mr Coe said.
"Our thoughts are with the grieving families and we have reached out to support them.
"We are immensely saddened by the loss of four young men who had a life of potential and opportunities ahead of them."
School staff, with support from the Ministry of Education, would be available for affected whanau and friends over the coming days and weeks as they dealt with the tragedy, he said.
Invercargill Mayor Sir Tim Shadbolt said he was "absolutely devastated" by both the crash and a stabbing incident early on Saturday which left one man dead and another critically injured.
Friends paid tributes to the boys on social media, and groups they had been associated with made statements.
The Bluff Rugby Club senior team dedicated its victory over the Balfour-Lumsden team to the "whanau of those who passed away in the tragic accident", while the Port Softball Club in Bluff, where Kyah Kennedy played for many years and won the prize for the most valuable player under-17 this season, said his team-mates were devastated.
Kyah was a one-of-a-kind young man who was now "flying with the angels", a statement from the team said.
Family of one of the victims spoke of his death on Facebook.
The brother of one of the boys posted a photograph of them together, captioned: "fly high little bro, I love you so much".
Their mother then wrote "rest in love baby boy".
Another relative said: "There are no words to express how I"m feeling. I"m absolutely heartbroken I will miss you so much mate. Love you forever."
Two Givealittle pages were set up last night.
A heartbroken family friend of Indaka set up a Givealittle page for his whanau.
"As his mum and his family grieve for the loss of their son, we would like to be able to raise some funds in order to ease some financial strain so that his mumma can take some time to be with his brothers and sisters and grieve."
In 20 hours, the page had raised more than $7000.
Another page raising money for the whanau of O Maruhuatau Tawhai, known as Maru, described the 17-year-old as a "young beautiful, talented, caring and cheeky man" who "has been stolen and hearts are suffering".
Flowers, cider and a softball have been left at the police cordon surrounding the crash site.
Insp Bowman said police would not speculate on the cause of the crash yet.
He continued the appeal for witnesses to get in touch with police.
- Additional reporting The New Zealand Herald