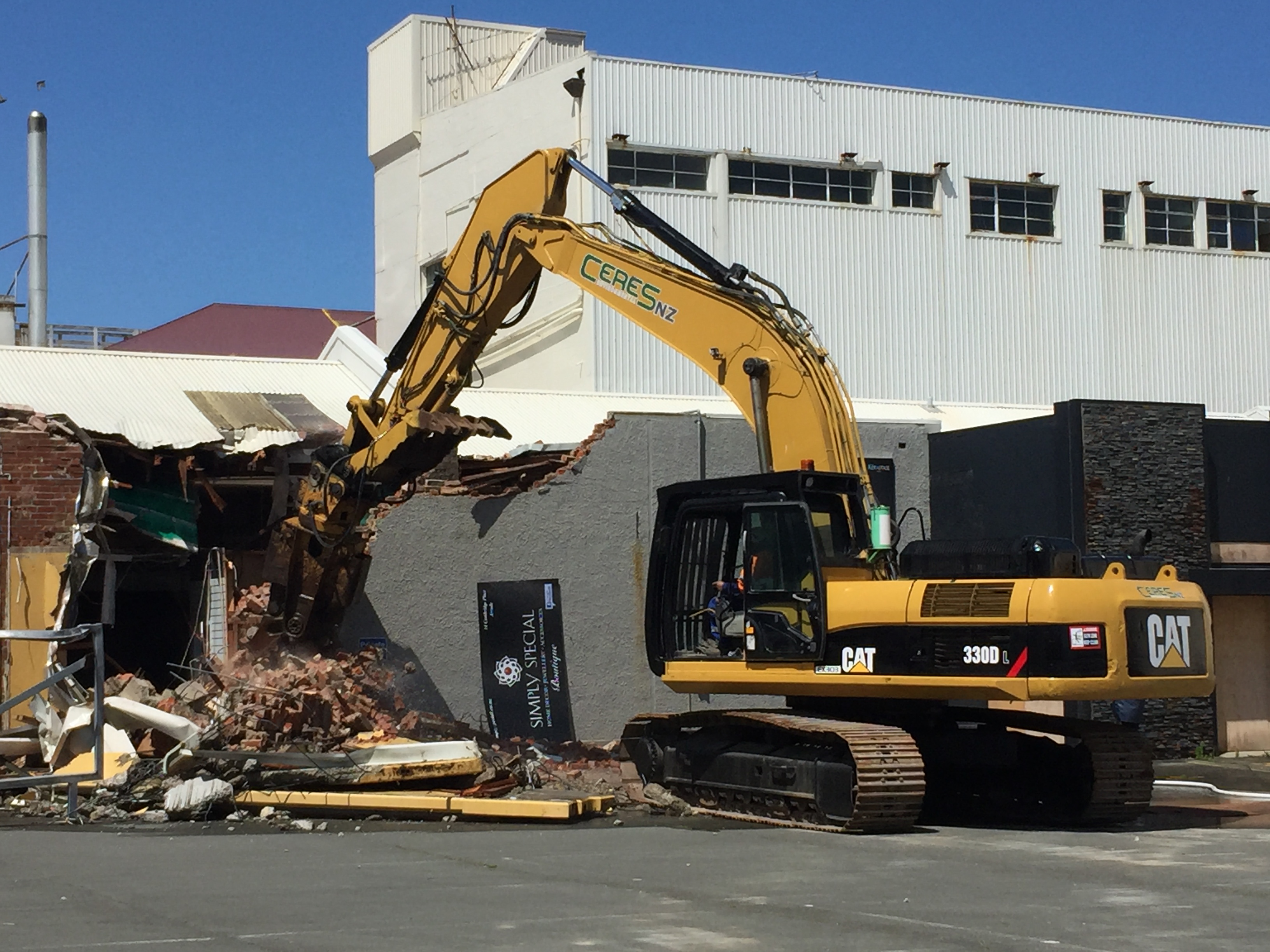 Demolition of Invercargill's CBD to make way for a redevelopment has started with a bang.
Work was due to commence on January 6, but halted after Nelson-based property manager Gaire Thompson filed an interim injunction at the High Court in Invercargill in December last year.
The inner-city redevelopment sees the demolition of an entire block bordered by Dee, Tay, Kelvin and Esk Sts to construct a new centre comprising retail, food and beverage, offices, apartments and more.
At the site were HWCP Group director Scott O'Donnell and fellow investor fellow investor Geoff Thomson.
HWCP is a joint venture between ICC's Invercargill City Property Ltd and HWR Property Ltd, set up to build the covered complex.
Demolition started from the current car park space in the centre of the block. Contractors would work towards Kelvin St, clearing the east end of the block.
Buildings in the block which won't be demolished include the Kelvin Hotel, Reading Cinemas and the Bank of New South Wales building.
Two building facades on Esk St will also be retained.