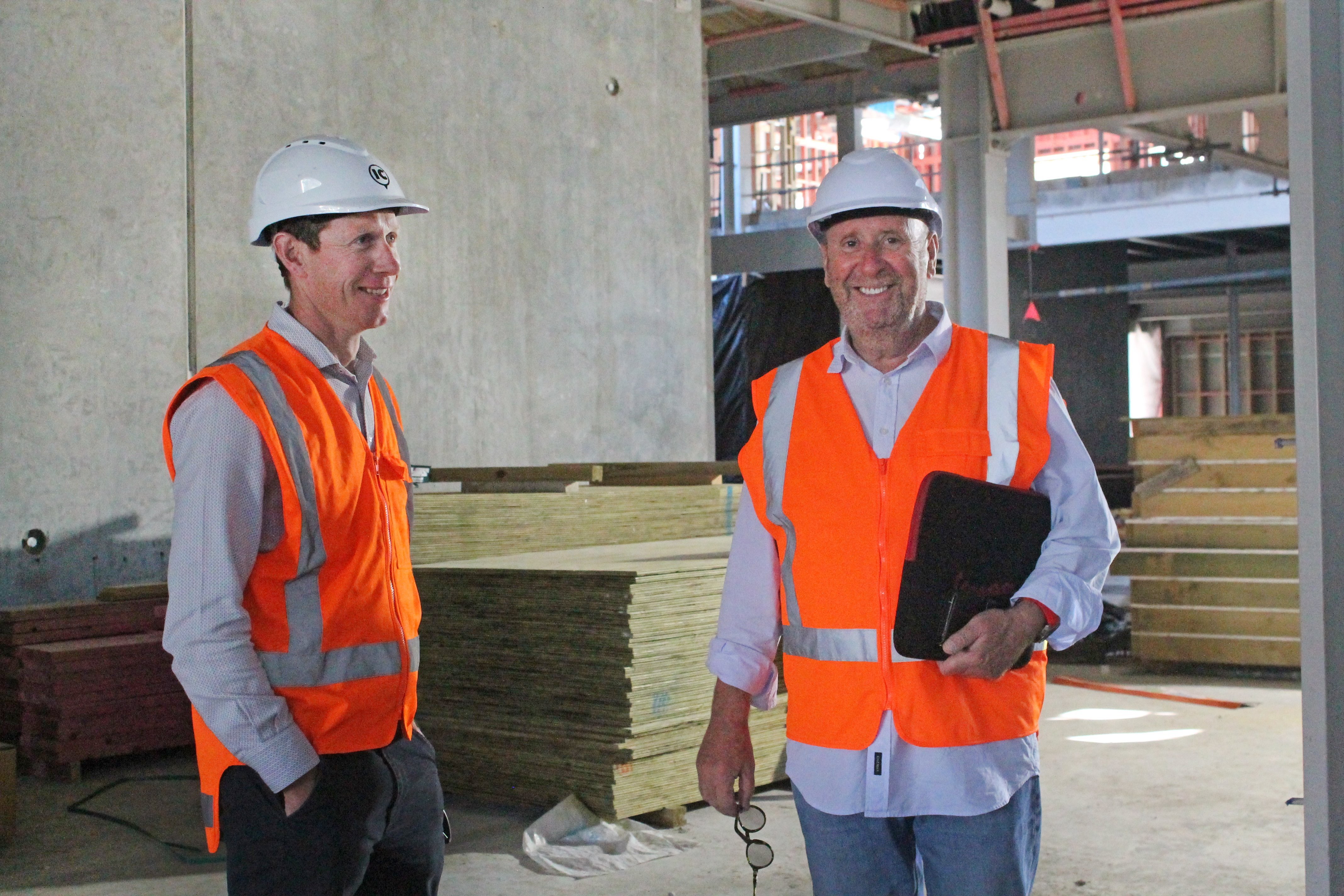 Invercargill restaurateur Allan Arnold has a strong connection with Vietnamese culture, and now he wants to bring a taste of it to the deep South.
His new restaurant was announced earlier this month, along with a couple of others, as tenants in the new central business district development.
The Buster Crabb and Ziff's owner, who is also a Invercargill City councillor, has a partner who is Vietnamese and, in the last decade, he has visited the Asian country six times.
There were plenty of highlights there, but Vietnamese cuisine was one of the things which had impressed him the most — especially their traditional Banh Mi, a sandwich which was made up of a combination of ingredients, including bread rolls, meat, pate and vegetables.
In November, Mr Arnold will bring this popular Vietnamese recipe to Invercargill when he opens the Vietnamese street food eatery called Banh Mi in the Invercargill Central Ltd's development.
"Vietnamese cuisine is quite popular and is an excellent food.
"There is really nothing much happening in that space in Invercargill, so I thought there was a great opportunity."
He said the idea was to create a relaxed atmosphere with great drinks and a practical menu.
Owner of two other businesses in town, he was excited to open his new eatery in the city centre.
"The good service and good quality product is the same but it is completely different from my other restaurants.
"I think it will be a big advantage to us because, when it finished, it will have about 2000 people working here, let alone customers. So I wanted to some way to support what is happening in Invercargill."
The stores Lovisa and Michael Hill Jewellery were also confirmed as new businesses for the centre.
Project manager Hayden Rankin said the work was progressing well despite the climate.
"Covid has hit us hard this week as we had a lot of guys off this week with Covid but progress is good and we are on track to open the first stage [in June.]"