Southland-born Alex McBurney says the key to making it to 100 is keeping busy.
The lifelong athlete and dedicated businessman celebrated a century of life by throwing a party for friends and family, including his 13 great-grandchildren, at Invercargill's Richmond Grove Church Hall on Saturday.
When asked what got him to the 100-year milestone, he said "I just kept pretty busy really."
From serving in the New Zealand Army to running a family-owned menswear store in Invercargill, he had lived a special life, he said.
Over the years he played cricket, badminton and squash, and took up windsurfing at the age of 65.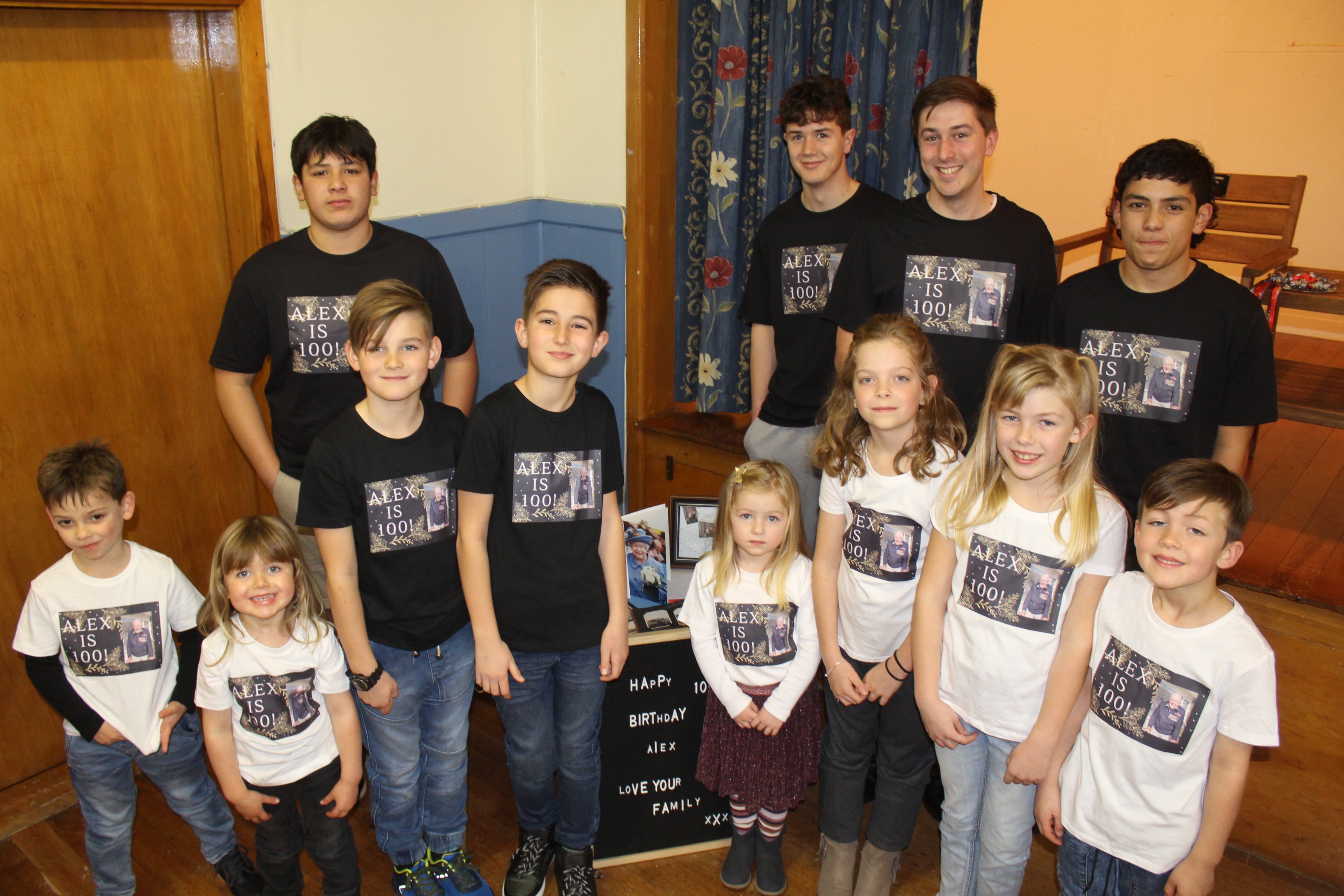 Up until a year ago, he played golf three times a week with what he described as "the oldies".
His son Peter McBurney said his father was "pretty unique" and had a good approach to life.
"He's always kept active and positive, eats good food and loves the sun.
"He only stopped cooking all his own meals recently — he's very switched on."
Alex McBurney was 21 years old and serving in the military when he met his future wife Elma.
With just one day left of his leave from the army, he decided to propose.
"I didn't see her for three and a-half years. I went to serve in Egypt and Italy."
It was there he took part in many of the 2nd New Zealand Division's most famous battles of the war, including the Battle of Cassino in Italy.
Upon his arrival back in Invercargill, the pair got married.
From there, he joined his father's menswear business, McKenzie Menswear, where he stayed until he and his wife retired to Kelvin Heights in Queenstown 40 years ago.
When his wife died 26 years ago, Mr McBurney moved into a unit in Frankton, where he remains.
Last week, he got together with a group of old golfing friends at the Frankton Golf Centre to start the 100th birthday celebrations.