Southland disAbility Enterprises staff can finally celebrate after months of uncertainty.
The Invercargill City Council reached an agreement with the company, which employs people with disabilities, and signed a new contract for 18 months on the day its contract with Wastenet was set to end.
SDE manager Hamish McMurdo said staff were ecstatic about the outcome.
"It has been a very long road to get where we are right now. There has been a lot of anxiety."
He described it as emotional.
"We are very happy and looking forward to getting on with what we are good at ... It is a quite relief for the families and people who are involved. These guys deserved this outcome."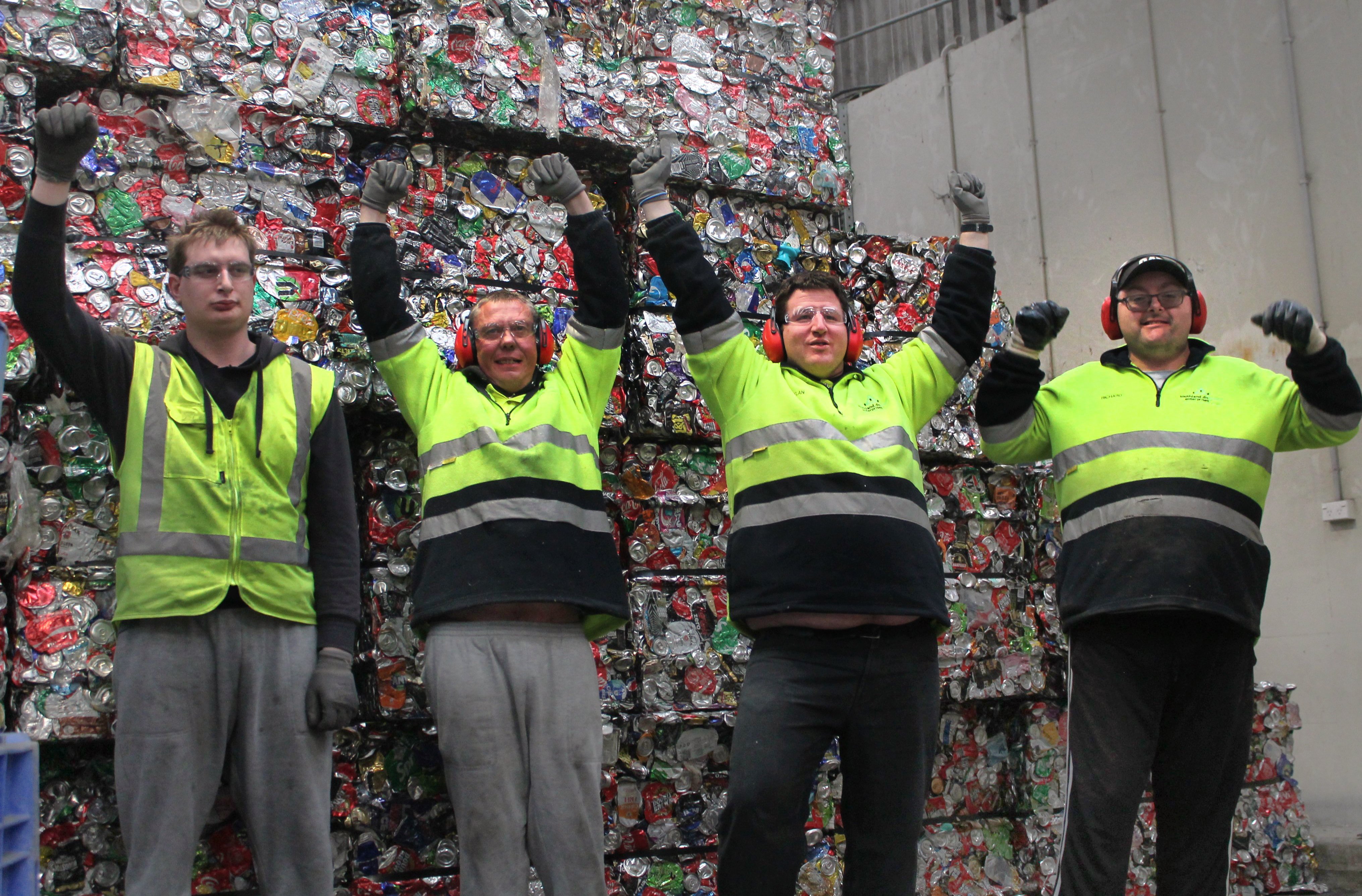 Council interim group manager infrastructure Jane Parfitt said both parties had approached negotiations "constructively".
In March, The Waste Advisory Group confirmed the shared service between the three territorial councils — the Invercargill City Council, the Gore District Council and the Southland District Council — would pursue their own options for the provision of the service.
The looming decisions generated a significant response from stakeholders and community members who were concerned about the city's recycling and the possibility of job losses for people with disabilities.
Southland Mayor Gary Tong said his council also reached an agreement with the ICC, which would now be responsible for processing the recycling from Southland's households.
The 18-month contract between the two councils would give them "time to better understand the situation of the recycling situation nationally and worldwide", Mr Tong said.
The Gore District Council had taken a different pathway, with yellow bins to be collected once a month — for glass products only.
There was a free green waste disposal at the Gore transfer station and cardboard and aluminium can banks were available, while plastic and paper would be disposed of in red bins.
Gore District Council chief executive Stephen Parry said the new waste service was the best financial option for customers.
"This certainly wouldn't be the case if we stayed with SdE.
"The council is only prepared to recycle products we know there's a market for. We do not want to be deceptive and stockpile products, like some types of plastics and paper, for which we know there is either no market or a limited one."
SdE staff celebrated the news of their new contract yesterday.
Staff member Dylan Stuart said he loved his job and described it as "very sociable".