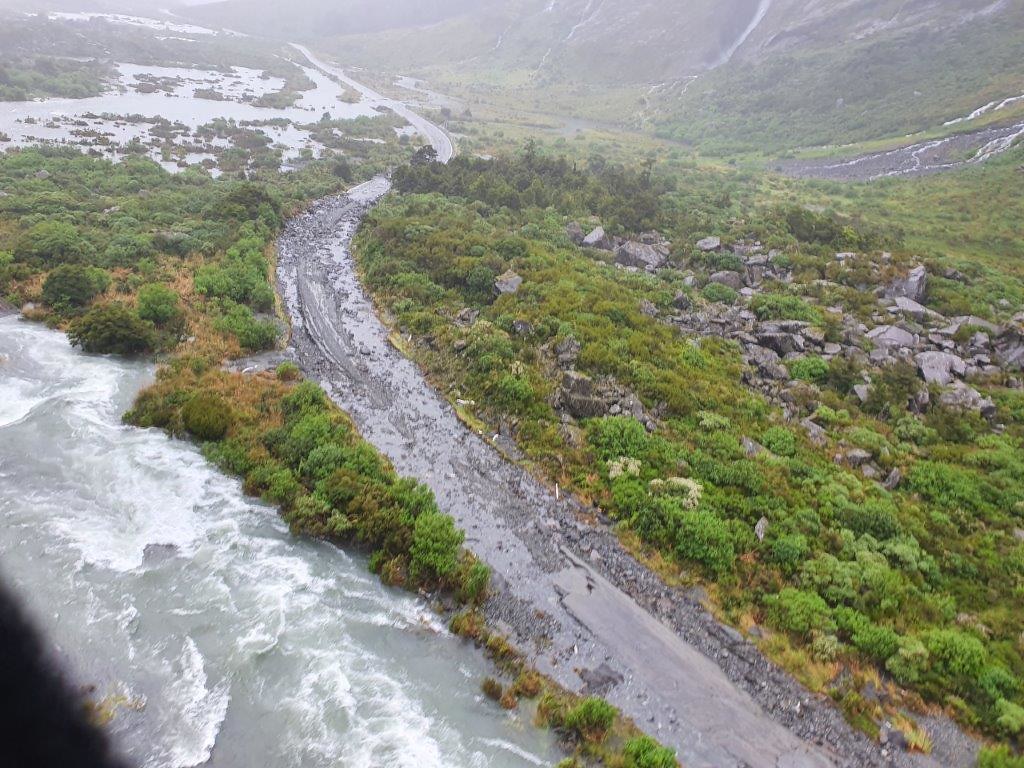 The operation to evacuate 360 tourists stranded in Milford Sound since Monday has been now been completed.
Civil Defence Emergency Management Southland response advisor Paul Le Roux confirmed the tourists and ''a handful of staff'' were successfully uplifted and relocated to safety after midday today.
"Everyone has been set up with accommodation in the Te Anau area and 90% of those people were extracted to Queenstown today.''
Four flights took off from Manapouri this afternoon and the last flight out was at 4.30pm, he said.
While many of those helicoptered from Milford were now on to the next leg of the journey, a few people had decided to stay in Te Anau for another night.
Mr Le Roux said the operation would not have been possible without the help of police, firefighters, Red Cross staff, transport services including Real Journeys, and the generosity of the entire Te Anau community.
The Milford Road (State Highway 94) sustained extensive damage in the heavy rains that hammered the area and the road was closed, cutting off access to Milford Sound. The NZ Transport Agency has said the road could remain closed into next week.