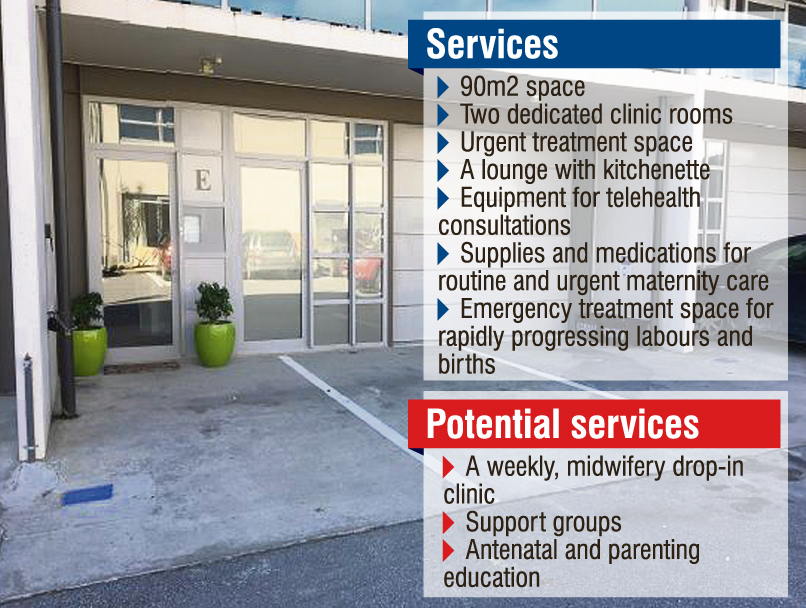 Wanaka's senior midwife says the equipment and triage space available for women giving birth in the town is not in the same place or easily accessed.
While the Southern District Health Board sets up a permanent maternal and child hub, it has made an interim arrangement with the Wanaka Lakes Health Centre which houses both the Wanaka and Aspiring Medical Centres.
Board chief executive Chris Fleming said yesterday the "interim'' solution, set up late last year, provided a clinic room, where consultations are held, plus access to emergency equipment including a resuscitaire and a continuous foetal monitoring device - a CTG - to support a "rapidly progressing birth''.
"There is also access through the after-hours service to the emergency triage space when needed.''
However, while the midwives clinic is in the health centre building, the midwives do not have direct access to the health centre facilities, which are privately owned.
Health centre director Dr Andrew McLeod said yesterday the midwives could phone the on-call GP to open up the centre, but when that was put to senior midwife Deb Harvey, she said that was "news to me''.
Ms Harvey said there had been discussions about such an arrangement but "this has not been set up at all''.
"It has just been a conversation that has been running but as far as I'm aware there's no pathway of how that's going to work.''
Ms Harvey said midwives had ``for years'' been able to call on GPs to assist.
"But there is certainly still no way we can access the medical centre out of hours without having to make several phone calls.
"There is no maternal and child hub in Wanaka. We have our clinic space, and that is it.''
It was the floor of Ms Harvey's clinic space, or office, where expectant mother Kristi James gave birth last Thursday.
Ms Harvey said there were various issues around the health centre facilities, including the triage area being also needed for treating GPs' patients.
"Either way, if we were to access the medical centre's triage room, there is no emergency equipment over there, there is no birth equipment over there, there are no drugs over there - we would have to take them with us.
"So when Mr Fleming said there is a primary birth emergency procedure room, fully stocked in the medical centre, that was incorrect.''
To get from her clinic, Ms Harvey said an expectant mother would have to go out of the building, and around to the back door of the ambulance bay.
Asked if making the phone call was an option when Ms James was giving birth, Ms Harvey said things were "progressing so quickly, moving her was not an option''.
"It was minus-two outside and she was in very active labour.
"We couldn't stretcher her around anywhere. And where were we going? We were going to a room where there's no equipment.''
Mr Fleming said the new Gordon Rd facility, due to be ready early next year, would be "better configured for delivering primary maternity care''.
It was not feasible to establish a secondary care hospital in Wanaka which would require a roster of four general surgeons, anaesthetists, obstetricians, midwives, plus other services, he said.
"This is why access to secondary care for those living at some distance from these services depends on forward planning between the woman and her midwife, supported by emergency services.''
Mr Fleming said women - such as Ms James - who had previously had a Caesarean were advised to birth in hospital.
"Any births anticipated to require access to specialist care, epidurals, assistance such as forceps, blood transfusions, or access to a theatre, such as for a Caesarean section, are recommended to occur in a secondary unit in Dunedin or Invercargill.''