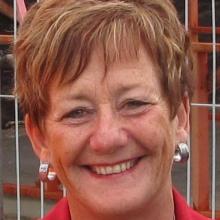 Parents and the principal of Wanaka Primary School are urging the Ministry of Education to add an extra bus to the Luggate school bus run after six young pupils were left stranded for half an hour because their bus was full.
Father of three Michael Brett told the Otago Daily Times his children, aged between 6 and 10, were left at their Faulks Rd bus stop on Wednesday morning after the driver told them the bus was too full.
The driver picked up the remaining pupils half an hour later upon completion of the run, but Mr Brett said some of the children were "in tears".
He said just one bus picked up high school and primary school pupils from Queensberry, Luggate and Mount Barker, among other areas, and growing numbers on the route had been a concern for well over a year.
"There's been a lot of parents who have had problems with that school bus run for a while."
"It's been getting busier and busier and I believe there have been a number of kids who have just moved into the Queensberry subdivisions, so that's affected it," he said.
He believed there was a need for an extra bus to serve the route. He was also concerned for the safety of his children, who he said often had to stand in the aisle while the bus travelled at speeds of up to 80kmh.
"Ultimately I think the Education Department has been slow to react to a changing situation. It's inevitable there's going to need to be more buses."
"Coming into winter, I wouldn't want my kids sitting in a little tin bus shelter for half an hour in -5degC or -6degC waiting for a bus to pick them up."
Wanaka Primary School principal Wendy Bamford said she was concerned about the safety of her school's pupils and the fact winter was approaching.
Following Wednesday's incident, she expressed her concern to the Ministry of Education's regional transport adviser for Otago-Southland, De Thomson.
"I think this shows that there is an urgent need for an extra bus for this run. I do not want our younger children sitting by a bus stop for 30 minutes on darker winter mornings," Dr Bamford said.
Ms Thomson told Dr Bamford and concerned parents in an email the ministry was "actively working" to find a solution.
Ms Thomson was unavailable for comment yesterday.