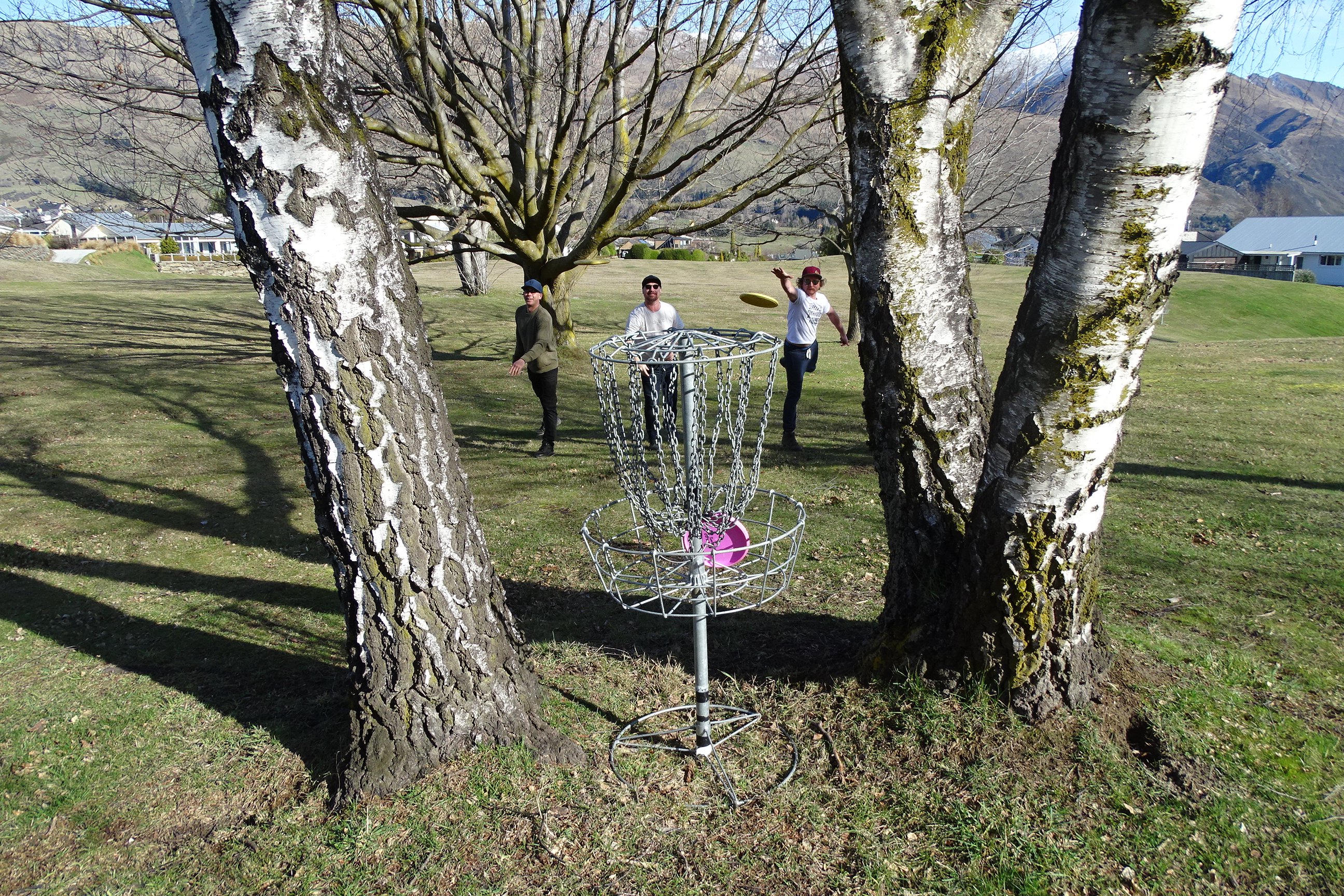 At first glance, you could be forgiven for thinking the Wanaka Club had taken over Faulks Tce yesterday when six teams played golf around the normally quiet reserve.
On second glance, you would notice the 30 golfers were not playing your traditional club-and-ball golf but throwing discs from teepads into metal baskets.
Wanaka Disc Golf Club president Martin Galley said the one-day, one-off, nine-basket disc golf tournament on Faulks Terrace Reserve was to promote the sport in the Upper Clutha and to raise money for the club's two new courses at the Red Bridge reserve and in Albert Town.
The two new courses would be in addition to the 18-basket course in Lismore Park and the more technical course nine-basket course at Eely Pt.
Getting in a practice round before the tournament started were (from left to right) Ben Thomson, Josh Rasmussen and Patrick Maslen, all of Wanaka.