Fasten your seatbelt, Queenstown Airport Corporation — an unusual request is about to land on your desk.
People behind plans to turn a retired Boeing 747 into a hotel at Wanaka now want permission to land it at Wanaka Airport.
However, the corporation is unlikely to agree.
The plane, formerly owned by Air New Zealand, is in Spain and destined for a scrapyard in the United States.
The group of aviation enthusiasts, Bring Our Birds Home, would like its final flight to be direct to Wanaka.
Spokesman and RNZ announcer Paul Brennan, said yesterday he would "totally accept" the corporation not giving permission for the 747 to land at Wanaka.
However, pilots he had spoken to were saying it "might be doable".
"We're getting to the point where we are going to go and officially ask."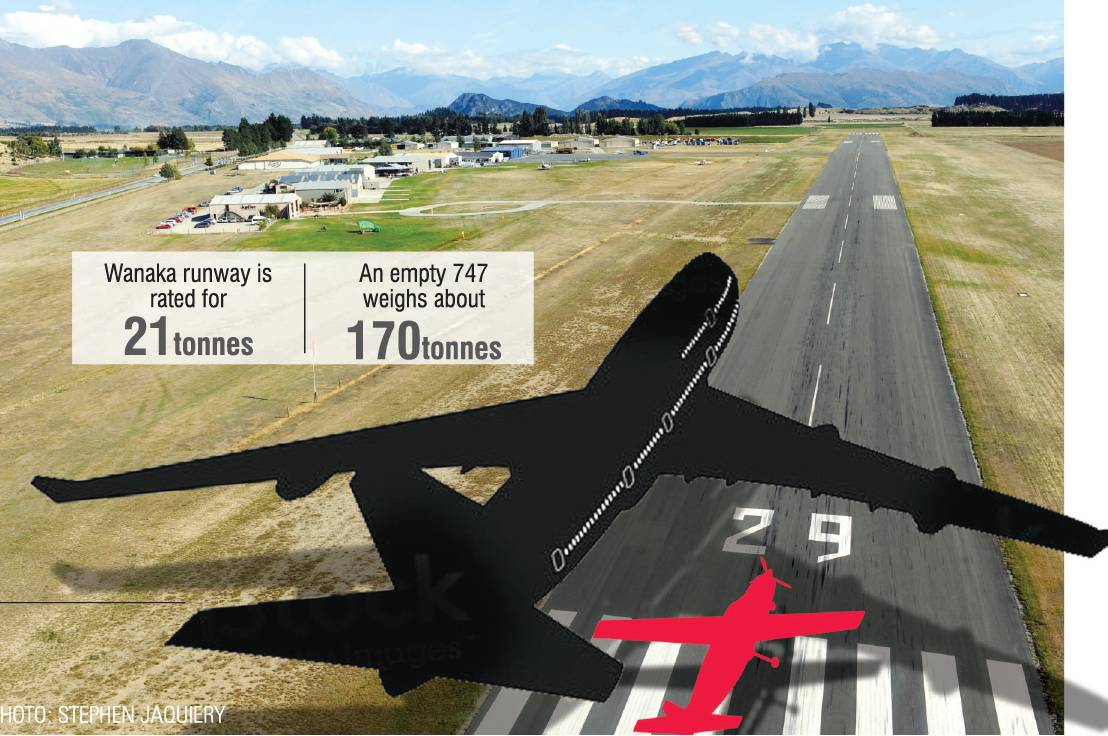 Mr Brennan has done a flight simulation showing Wanaka Airport had the runway length to handle an empty 747, but the big question would be the ability of the pavement to handle the stresses of a Boeing 747 landing.
Commercial jet pilot Terry Hetherington said yesterday the pavement at Wanaka was rated for 21 tonnes.
An empty Boeing 747 weighs about 170 tonnes.
"It would do massive amounts of damage to the runway. I would say, it would plough it like a paddock."
Mr Brennan said there was definitely a conversation to be had with the corporation.
"It may be a very short one in the end.
"We're not going to be irrational and stupid and try and push something that's silly.
"But if we can make it happen it would be fantastic."
The alternative would be to fly the 747 to Christchurch Airport, and transport it by road in pieces to the National Transport and Toy Museum next to Wanaka Airport where it would be converted to a hotel.
Corporation operations and safety general manager Mike Clay said yesterday it was not possible to land a 747 at Wanaka Airport and the corporation would not be able to give permission.
"A 747 is too big and too heavy to safely land at Wanaka Airport," Mr Clay said.