Pass the Gat
Central Lakes Trust Crystal Palace
Wednesday, April 5
Fire and Grace
Central Lakes Trust Crystal Palace
Thursday, April 6
REVIEWED BY: NIGEL ZEGA
It's one of life's pleasures to sit around at someone's place sharing music with a few mates.
There might be a couple of guitars, then someone uses a wooden box as a makeshift drum, and the evening takes off.
It took off into the stratosphere at the soldout Palace when Kiwi music heroes Warren Maxwell, Thomas Oliver and Louis Baker invited us to join them for an intimate show of chat, shared tunes and superb musicianship.
Individually, they were absolute masters of their game, but together they lifted that game for a brilliant night that showed just what can happen when you get the mix right.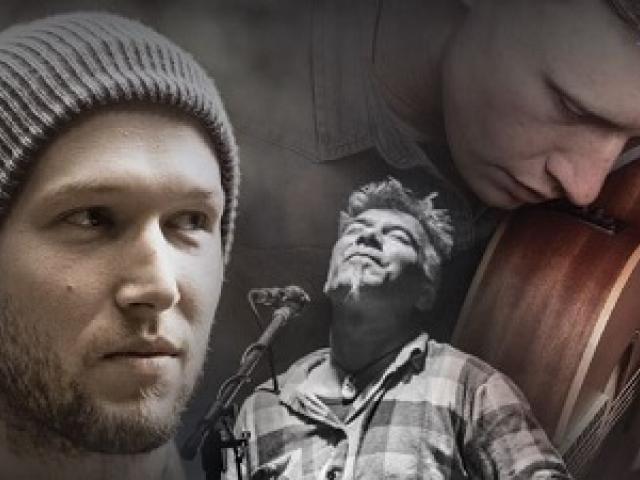 Maxwell conducted proceedings and home-grown percussion sitting on his miked wooden box centre-stage, so it was no surprise there were quietly heartfelt philosophical tracks from his Trinity Roots and Little Bushman bands interwoven with songs from Oliver and Baker.
The first half closed with an electrifying version of Bushman's Pendulum.
Some beautifully gentle solo compositions opened the second half, with each player sharing stories and emotions before they regrouped to crank things up for some rocking blues covers.
Rough or smooth, funked up or relaxed, the three guys displayed extraordinary vocal and guitar talents, but equally enjoyable was watching them relishing harmonising and hanging out together. A special night.
More stringed virtuosity sold out the Palace again for Fire and Grace, with violinist Edwin Huizinga and guitarist William Coulter mixing two music styles that are rarely put together - and proving that you can dance to classical music.
Fusing baroque and classical violin with folk and celtic guitar made for some interesting time-signatures, but the resulting music mix exuded life, emotion, warmth and depth.
Their opening suite, Liquid Gold, set the tone, alternating the emphasis between baroque dance and Irish jigs, and ending on an Irish reel full of passion and excitement.
They followed with fiery Bulgarian dances, a hauntingly beautiful love story and a calmingly lovely Coulter solo written as a wedding present for his brother.
Coulter somehow managed orchestral support as Huizinga fronted a sensitive and stirring version of Vivaldi's Four Seasons: Summer, which wrapped the show to a standing ovation.