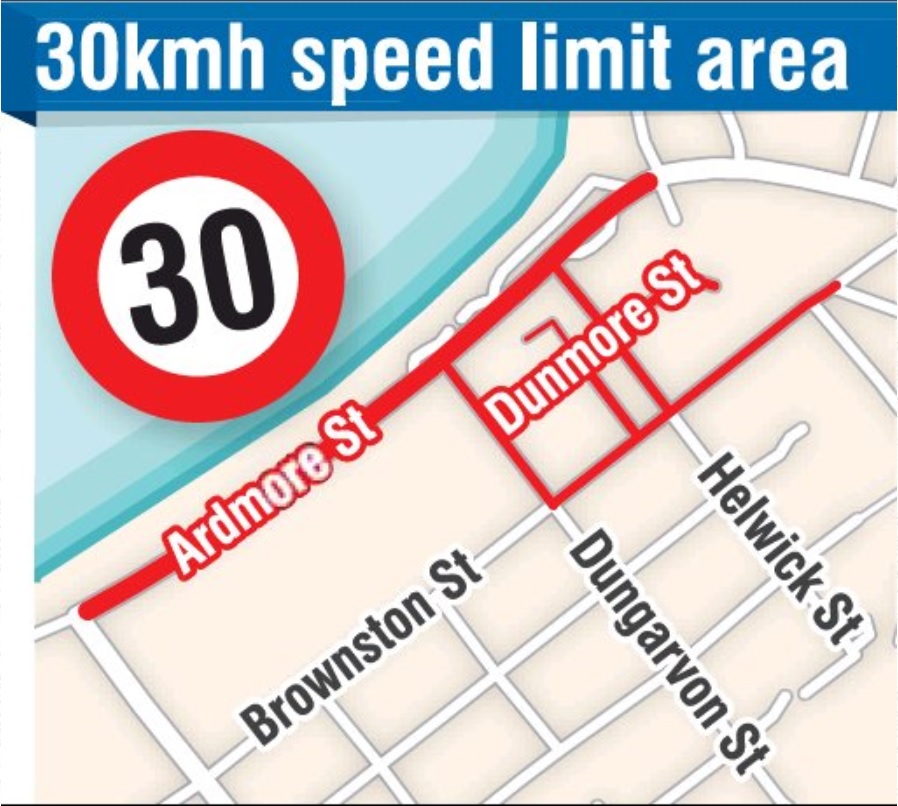 Speed limit changes came into effect in central Wanaka today in a bid to make the area safer for pedestrians.
A temporary speed limit of 30kmh has been introduced in Ardmore St between Lakeside Dr and McDougall St, Brownston St between Dungarvon and Chalmers Sts, Helwick St between Brownston and Ardmore Sts, and Dunmore St.
Queenstown Lakes District Council general manager property and infrastructure Peter Hansby said the speed limits would be in place on a trial basis until June.
"In the future we will start to see more of a focus on pedestrianisation around the Wanaka town centre. The areas we are trialling the reduced speed limits already have increased pedestrian activity, and reducing the vehicle speeds will help to make people feel safer as they move around town now and as the town continues to grow," he said.
Deputy mayor Calum MacLeod said the change was a "sensational idea".
"It's a great thing getting people to slow down and changing the priority from cars to pedestrians."
The changes also align with feedback the council received from Mount Aspiring College pupils late last year, who said the best way to improve walking and cycling in the town was to lower the speed limits of vehicles and introduce cycle lanes.
The new signage is now in place and the changes will be regularly monitored and reviewed during the trial period.