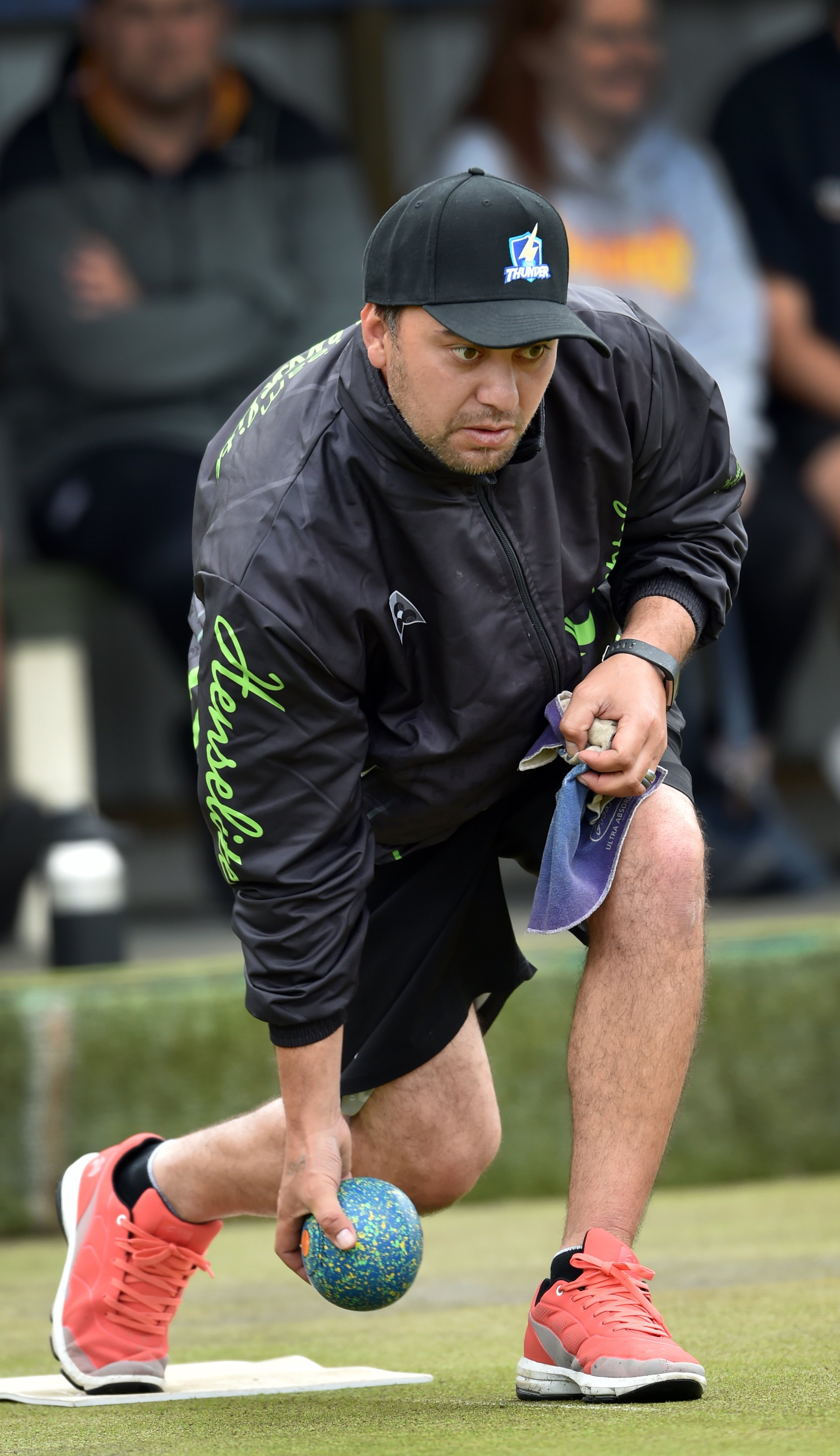 Five-time champion Shannon McIlroy returns to the Dunedin greens this weekend in an attempt to become the first player to win a third consecutive title in the North East Valley 10,000.
The reigning world singles champion has interrupted a sabbatical from top-flight bowls competition in order to compete in one of his favourite tournaments, and will be thrown immediately into the intensity of singles competition at one of the highest levels in the country.
Following his back-to-back victory last year, McIlroy (34) opted to take a break from the sport for business and family reasons, but with the enforced withdrawal of Auckland based players due to Covid-19 restrictions, McIlroy opted to fill one of the vacancies created.
With his victory last year, McIlroy joined Australian 2018 Commonwealth Games gold medallist Aaron Wilson (2017, 2018), and former New Zealand internationals Russell Meyer (2004, 2005) and Jim Scott (2000, 2001), as the only four players at the event to notch back-to-back titles.
The honours board in the event reads like a who's who of New Zealand men's bowlers, with McIlroy becoming the first to claim a fifth title last year. Only internationals Mike Kernaghan (1999, 2014, 2016), and Rowan Brassey (1995, 1997, 2007), come close to McIlroy's record in the event.
The restrictions imposed on travel south for Auckland-based players have ruled out Blackjacks Tony Grantham and Jamie Hill, along with New Zealand Youth international Rory Soden and three-time New Zealand champion Peter Thorne, forcing bye in each of the four sections. But despite this the tournament has still attracted a high class field of 28.
In section play, McIlroy will play in Section 1, which is arguably one of the two pools of death. It features fellow Blackjack Andrew Kelly (Canterbury), past national champions Andre Smith (Havelock) and Shaun Scott (Bannockburn), Bay of Plenty representative Nick Tomsett, Southland representative Shane Elliott and Dunedin champion of champions singles champion Andy McLean.
The other pool of death is Section 4, in which there is no room for error. It is headed by Commonwealth Games Youth silver medallist Seamus Curtin (Stokes Valley),
and also includes two of the country's toughest opponents on their day in Bill Clements (Alexandra) and Bryan Harvey (Southland), while youth will also be to the fore with local champions Oliver Mason (Forbury Park), Sheldon Bagrie-Howley (Gore), and previous South Canterbury representatives Keanu Darby (North East Valley) and Tom Taiaroa (Westend, Timaru).
Curtin's club-mate and New Zealand emerging player of the year Finbar McGuigan heads Section 3 alongside Blackjacks Shayne Sincock and Ray Martin (Wellington), while Elliot Mason (Forbury Park) and Nick Buttar (Queenstown) have the potential to make a statement and deny them a move into post section.
Spoiler alerts will also be on Murray Scott (Nelson) and Sam Cooper (North East Valley) in this section.
Blackjack Gary Lawson heads Section 2, but will be a marked man with fellow New Zealand representative Sean O'Neill (Kia Toa) and Glen McDonald (Papanui), along with the lethal potential of Caleb Hope (Stokes Valley), Mike Carroll (Stokes Valley) and Dunedin champions Roger Stevens and Brent McEwan.
Section play gets under way at the North East Valley greens tomorrow at 1.15pm. The final is scheduled for 1.30pm on Monday.