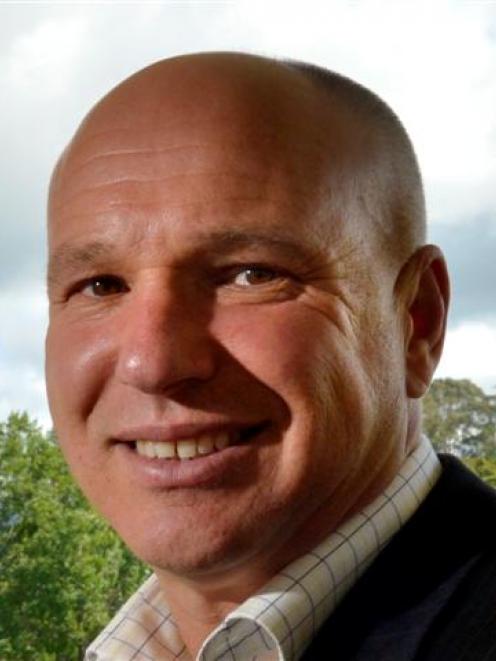 Cricket fans in the South will get first dibs on tickets for the test between New Zealand and England at the University Oval in March.
It has been 46 years since England last played a test in Dunedin, and New Zealand Cricket chief executive David White expects competition for tickets "will be intense".
Mr White, who was in the city yesterday to promote the fixture, urged people to take advantage of the priority ticketing window, which opens today, or run the risk of missing out.
"With a warm-up game in Queenstown before the Dunedin test match there is going to be a significant number of English fans coming," he said.
"Obviously, we have reasonably limited capacity - just over 5000 - so there will be a demand for tickets.
"What we are doing is from November 24 to December 2 we are giving priority to local residents and everyone south of the Waitaki River. So they have that unique opportunity."
Residents can buy a match pass ($90) from the Regent Theatre or online from Ticketek. Individual tickets and match passes will go on sale to the rest of the general public on December 3.
"We're delighted to play such a significant test match in Dunedin. It is the home of the coach [Mike Hesson] of course," Mr White said.
"I know Mike is very much looking forward to bringing the team here and I'm sure the locals will be keen to support him as well.
"The other thing about the English is when England play they bring energy and it is more like an event. [Dunedin] is going to be a fun place to be."
The New Zealand Rugby Union experimented with restricting early ticket sales to fans south of the Waitaki River for an All Black test in Dunedin in 2008. The promotion proved so successful it has been used on another three occasions.
New Zealand and Otago cricket great Glenn Turner has been appointed ambassador for the test and former England all-rounder Sir Ian Botham confirmed as the speaker at Otago Cricket's "test match dinner".