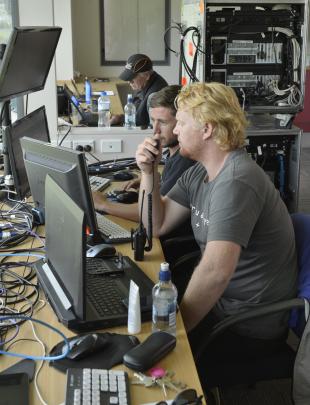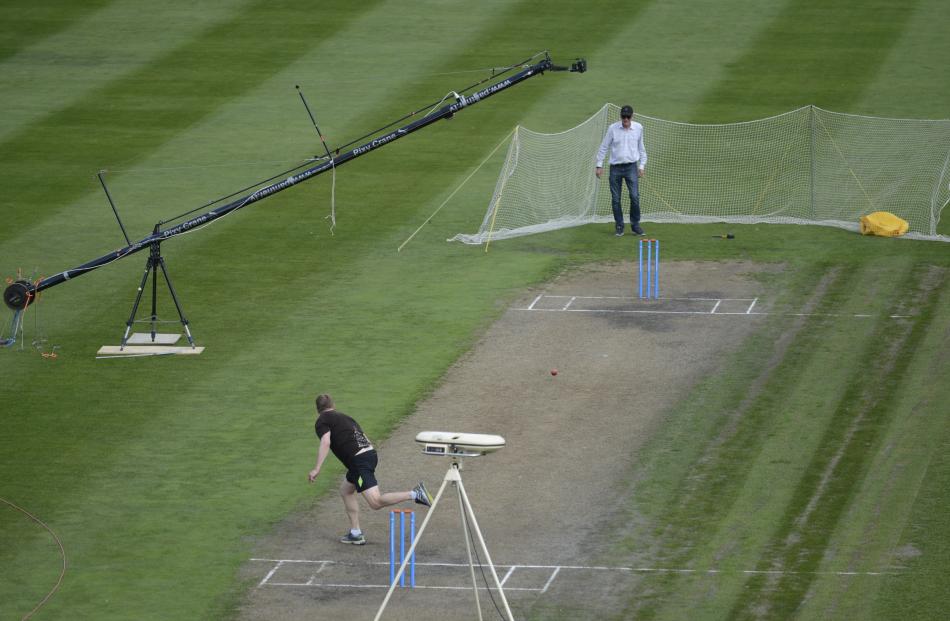 Technology helps back up umpiring decisions in cricket .
But who backs up and checks the technology?
Well, for the past two days at the University Oval, a bunch of bright minds have been busy working out the accuracy of the virtual eye system, used in international cricket around the world.
Designed and operated by Virtual Eye, the sports division of Dunedin firm Animation Research Ltd, the ball-tracking service has been in operation since 2009.
It judges lbw dismissals among other things and is one of various technological tools brought into cricket to get more accuracy into the game.
Things such as hot spot, snicko and the zing bails, which light up as soon as the bails leave the wickets, are also services which have been introduced in the last few years, all in the name of getting things right and taking some heat off the umpire.
But the International Cricket Council (ICC) has also decided these new technologies have to be tested to determine the range of their accuracy.
ICC general manager cricket Geoff Allardice was in Dunedin for the past few days helping with testing the virtual eye system.
Engineers from the Massachusetts Institute of Technology (MIT) were leading the work and it involved a bit more than a bat and a ball and the cracking of the willow.
They were tracking where an actual ball landed and bounced and where it went past the stumps. That involved the use of lasers from the boundary and also a camera over the top of the crease. They could not be used in the playing of the game. Four set cameras are used in the virtual eye system.
Animation Research Ltd chief executive Ian Taylor said each tool had its strengths and weaknesses and the testing would define what they were.
An accuracy range would be found for each tool and rules will be adapted based on the findings.
The testers would take away the data, take time to analyse it, and then come back to the ICC with their findings.